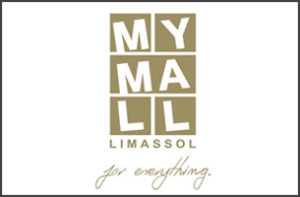 LONDON, UK and LIMASSOL, CYPRUS, 16 MAY, 2016 – 3CX, developer of next-generation software-based Unified Communications solution, has enabled MyMall Limassol to step up to cutting-edge call management and to boost productivity with integrated CRM applications and Unified Communications.
MIM Services Ltd., based in Limassol, Cyprus, is the management company for MY MALL, the largest shopping mall in the country. Since opening in 2009, the mall has attracted some of the world's leading retail brands, and offers food, high-street fashion, leisure, entertainment and more.
The 13-member MyMall management team needed low-cost robust communications, with a phone system that offered call management and controlled routing functionalities.
But the company's legacy Panasonic PBX didn't offer many of the features that the team needed, and calling costs were too high.
MyMall Assistant Manager Ekaterina Panayi shopped around, and chose the 3CX PRO Edition to cut costs and get a rich selection of features.
"3CX is the future of telecommunications. It's a reliable system that caters to the needs of a modern organization," Panayi said.
Installation by 3CX Partner Spa Data 4U Ltd. was quick and required little downtime.
3CX reduced MyMall's calling costs by 80 percent, while 3CX's rich set of call management features handled voice communications. A full set of Unified Communications features made communications among employees instantaneous and seamless.
IP Telephony also makes calls between workers entirely free, and they can receive them anywhere thanks to single portable extensions, softphones and smartphone clients.
The complete call center included in the 3CX Pro Edition, managed client call volume and queuing. 3CX provides powerful reporting features, giving management access to detailed information.
MyMall could also integrate its CRM software so that important client information was instantly available.
And, with its in-built failover functionality, 3CX ensures that MyMall doesn't risk losing time with the system down. Restoring the PBX entirely takes only a few minutes.
"3CX supports our management in every way," Panayi added.
Read the complete case study to find out how MyMall Limassol cut its calling costs and boosted productivity with 3CX.