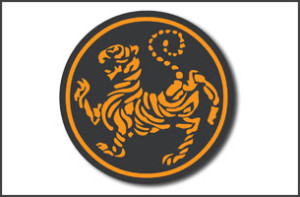 LONDON, UK and SEATTLE, WASHINGTON – 3 MAY, 2016 – 3CX, developer of the next generation software-based PBX, has enabled Tiger Custom Computers (TCC) to scale up its phone system, and to gear up to total mobility with Unified Communications.
Seattle-based TCC is an IT services company that provides maintenance and support for business and residential clients. Established in 2003, TCC has grown rapidly and needed an increasing number of softphones, mobile clients and Samsung S5/S6 for its mobile workforce. But TCC's Comcast Business PBX wasn't up to the challenge.
TCC chose to replace it with 3CX: "The hosted virtual PBX from 3CX gives us the solution we need without the headaches of maintaining the underlying equipment ourselves. 3CX is easy to use, and gives us real-time contact with our technicians in the field. Being able to access a central phone system no matter where we are is endlessly convenient," Ells said.
The hosted version of 3CX Phone System enabled TCC to rapidly scale up its communications. Installation by 3CX Partner, CloudPhoneSystem.net was quick and involved a minimum of down time. TCC was able to work with its favorite provider Vitelity.
Additional softphones and smartphone clients were added as needed because, with 3CX, there are no licences or fees attached.
TCC's mobile employees profited from the single, portable extension number that 3CX provides, so that mobile workers could be reached on their softphones and smartphones with same number just as if they were in the office. PUSH technology on smartphones also kept workers online longer with improved battery life.
And, with the full set of Unified Communications features that 3CX Phone System provides right out of the box, TCC's productivity improved sharply. Communication between the office and workers in the field became seamless, and so decisions are made more quickly and projects move forward faster.
Read the complete case study to find out how Tiger Custom Computers scaled up its communications and got total mobility with 3CX.

About 3CX (www.3cx.com)
3CX is a 100% channel company and is the developer of a software-based and open standards IP PBX which innovates communications and replaces proprietary PBXs. 3CX cuts telco costs and boosts company productivity and mobility.
With integrated WebRTC web conferencing, softphones for Mac and Windows and smartphone clients for Android, iOS and Windows phones, 3CX offers companies a complete Unified Communications package out of the box.
250,000 customers worldwide use 3CX including Boeing, McDonalds, Hugo Boss, Ramada Plaza Antwerp, Harley Davidson, Wilson Sporting Goods and Pepsi. Maintaining its global presence, 3CX has offices in the U.S., U.K., Germany, South Africa, Russia and Australia. Visit 3CX on Facebook, Twitter and on Google+.