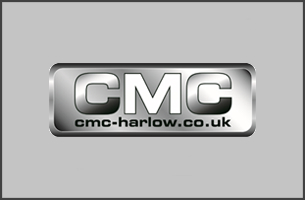 LONDON, UK, 10 MARCH 2017 – 3CX, developer of the next-generation software-based Unified Communications solution, announces the successful deployment of its IP PBX at CMC Motors in Harlow, Essex. Having provided their high quality services for over 25 years, the company chose 3CX to improve its employee mobility around the site and in turn enhance customer satisfaction.
With a team of 30 employees, and a site which covers both indoor and outdoor workspaces, the car dealership was in need of a reliable solution which would allow staff to move around all areas without any loss in call connection. With the desire for a more modern solution which would allow staff to take their extension with them using smartphone clients, CMC replaced their outdated Aastra phone system with 3CX, allowing them to answer calls with equal quality wherever they are.
3CX was installed quickly and easily by 3CX partner, The Technology Group, and the dealership was able to recognise the benefits right away. Not only was employee mobility and customer service improved, but CMC Motors is now enjoying better system reliability and additional UC features.
Paul Holmes, Managing Director, has commented on the upgrade to their outdated system.
"The best part of the solution is the security of having a second connection that can provide a back up to the main connection, making the system more reliable. Up to date hardware has also been a bonus, allowing us to have the latest up to date features without any extra cost to our previous system."
Find out more about CMC Motors' deployment in the full case study.
About 3CX (www.3cx.com)
3CX is a 100% channel company and is the developer of a software-based and open standards IP PBX which innovates communications and replaces proprietary PBXs. 3CX cuts telco costs and boosts company productivity and mobility.
With integrated WebRTC web conferencing, softphones for Mac and Windows and smartphone clients for Android, iOS and Windows phones, 3CX offers companies a complete Unified Communications package out of the box.
250,000 customers worldwide use 3CX including Boeing, McDonalds, Hugo Boss, Ramada Plaza Antwerp, Harley Davidson, Wilson Sporting Goods and Pepsi. Maintaining its global presence, 3CX has offices in the U.S., U.K., Germany, South Africa, Russia and Australia. Visit 3CX on Facebook, Twitter and on Google+.
About The Technology Group (www.technology-group.com)
The Technology Group are proud to be one of the most successful 3CX partners in the UK, achieving and maintaining a Platinum status. We have successfully delivered 3CX solutions to organisations such as the NHS, Prestigious UK Colleges (1,000+ users), and Blue Chip businesses. Our success is down to our teams deep understanding and passion for 3CX, how it works, and how it can benefit your business or organisation. Our team have over 120 years combined Telecoms / IT experience, and as such are industry leaders in this field. We tailor every deployment and project scope to each business' needs, from simply providing the 3CX licence, to offering a fully managed 3CX "as a service" option.