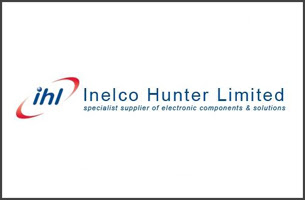 LONDON, UK, 18 MARCH, 2016 – 3CX, developer of next generation software-based PBX 3CX Phone System has enabled two sister companies to have seamless joint communications.
Inelco Hunter Ltd. (IHL) is a specialist value-added UK electronics distributor, offering a broad range of electronic components, displays, printers, fans, electrostatic discharge protection and other solutions from world class manufacturers.
IHL wanted to upgrade from its legacy communications system. The company was using analogue phones with an old Avaya IP PBX. Calls were getting lost. And there was no means to take advantage of Internet communications. IHL also wanted to unify its communications with its sister company, Electronic Frontier Ltd. (both companies are part of the UK-based Arcum Group). Electronic Frontier is a 16-year old distributor of communications and security technology, which specializes in cutting-edge Internet-based solutions.
There was a clear need to bridge the two PBXs at the sister companies, so that there would be seamless call transfers, vision of online presence, instant chat, etc. Electronic Frontier uses 3CX Phone System, for which it is the distributor in the UK, and it naturally chose to implement 3CX's award-winning technology for Inelco.
"Installation was easy and intuitive. And we got all of the functionalities we needed," Electronic Frontier telecommunications manager Nick Gallafent commented.
The 3CX Bridging feature connected communications at both companies quickly and easily, The two bridged systems provided all the functions that IHL was looking for.
Calls can be made via the Net from either office, or from home or abroad – always at the lowest possible cost. Each worker can call or be reached on a single extension that is the same at any location. 
3CX brings Unified Communications together for each user, making it easy for workers at both companies to interact for free. It's even possible, with WebRTC, for a worker to host and manage video conference calls, online meetings and screen sharing among multiple offices at no additional cost. 
The two companies now have a true 'sister act,' with seamless unified communications.
Read the complete case study to find out how EFL and Inelco Hunter took full advantage of the 3CX  and the benefits they experienced from it.
About 3CX (www.3cx.com)
3CX is a 100% channel company and is the developer of a software-based and open standards IP PBX which innovates communications and replaces proprietary PBXs. 3CX cuts telco costs and boosts company productivity and mobility.
With integrated WebRTC web conferencing, softphones for Mac and Windows and smartphone clients for Android, iOS and Windows phones, 3CX offers companies a complete Unified Communications package out of the box.
250,000 customers worldwide use 3CX including Boeing, McDonalds, Hugo Boss, Ramada Plaza Antwerp, Harley Davidson, Wilson Sporting Goods and Pepsi. Maintaining its global presence, 3CX has offices in the U.S., U.K., Germany, South Africa, Russia and Australia. Visit 3CX on Facebook, Twitter and on Google+.
About Electronic Frontier Ltd. (www.electronicfrontier.co.uk)
Electronic Frontier Ltd (EFL) is a leading specialist value-added distributor of datacomms, security and networking solutions. We talk about convergence these days because it has finally arrived. Our products and services are therefore geared towards enabling our resellers customers to benefit from the exciting opportunities brought about by high-bandwidth Internet access.
EFL was founded in 1993 and is a member of the Arcum Group of companies. Based in Theale Berkshire, we are in the heart of the Thames 'Silicon' Valley and are ideally placed to service the whole of the UK.
Today, our business is focussed on serving our growing number of customers – from small network resellers right up to some of the largest ISP, System Integrators and Telcos in the UK. Our products are backed with a high level of support which offer real value to our customers to enable them to support their customers.