LONDON, UK 05 AUGUST, 2015 – 3CX, developer of the next generation software PBX 3CX Phone System announces that  Escola Universiària Salesiana de Sarrià (EUSS), based in the scenic and culturally vibrant city of Barcelona has successfully deployed 3CX Phone System. The university was tired of the expensive phone bills their previous phone system was offering them as well as the limited features and flexibility.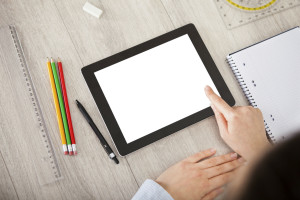 3CX Ticks All the Boxes on the University's Checklist
The Spanish university consists of 70 employees and 700 students. And, because the university looks as if it's bound for continued growth, they decided that their new phone system had to provide them with flexibly and scalability. In addition, the IT team felt that if the university expanded—in both staff and students—it would need a much more advanced phone system to replace its current one, which was becoming obsolete and more of a cost center than a hub for seamless communications. In fact, the legacy Siemens Hicom 150 that the university operated on cost approximately €6,600 per year, which they found to be far too exorbitant for a phone system that didn't cater to the organization's needs.
So, checklist in hand, the IT staff researched the best possible solutions on the market to replace their current system. For organizations that are moving on from a legacy system to IP- telephony, choosing the right providers can be quite difficult due to the saturation of the IP-telephony market. But once they landed on 3CX Phone System, they knew that the search was over as this solution marked off all of the requirements on his list.
César Latorre IT Coordinator at EUSS said:
"3CX allows us to have an integrated telephone system with a high level of flexibility and access to new features that, until now, we did not have. In addition, we gained higher redundancy as the telephone center runs on a virtual machine on the 3CX virtualization infrastructure. The cost and maintenance are greatly reduced."
Read the complete EUSS case study and discover how the 3CX Phone System can be deployed easily within a virtualization infrastructre.
About 3CX (www.3cx.com)
3CX is a 100% channel company and is the developer of a software-based and open standards IP PBX which innovates communications and replaces proprietary PBXs. 3CX cuts telco costs and boosts company productivity and mobility.
With integrated WebRTC web conferencing, softphones for Mac and Windows and smartphone clients for Android, iOS and Windows phones, 3CX offers companies a complete Unified Communications package out of the box.
250,000 customers worldwide use 3CX including Boeing, McDonalds, Hugo Boss, Ramada Plaza Antwerp, Harley Davidson, Wilson Sporting Goods and Pepsi. Maintaining its global presence, 3CX has offices in the U.S., U.K., Germany, South Africa, Russia and Australia. Visit 3CX on Facebook, Twitter and on Google+.
About Telinformática (http://tii.es/)
TII provides IT business systems and services to small and medium-sized enterprises. The company specializes in file and systems servers; 3CX Phone System installation, maintenance and support. Further TII can now also offer 3CX Phone System as a virtual PBX. We have more than fifteen years' experience supplying, configuring, installing and maintaining all major hardware and software products for its customers.