LONDON, UK 30 SEPTEMBER, 2015 – 3CX, developer of the next generation software PBX 3CX Phone System announces that the Douglas County School District (DCSD,) located in Minden, Nevada has successfully deployed 3CX Phone System. The school was looking to replace their system after a major fail over, with a cost-effective and secure communications solution.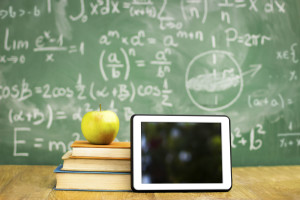 3CX Teaches Douglas County School District Lessons in Exceptional Telephony
Faced with the task of replacing DCSD's old Nortell analog system and Allworx VoIP system,  John Endter, the school's IT Director,  decided to consolidate all of the disparate phone systems onto one platform. After evaluating the 3CX, Jive and Cisco systems, he chose 3CX Phone System because, not only was it more cost effective, a huge concern for any public school, 3CX also accommodated DCSD's critical safety needs. As a public school district they're required to maintain three analog lines, two fire alarms and one security alarm to ensure coverage in case there's an emergency as long as the power is maintained. 3CX Phone System enables DCSD to reroute calls to the analog lines if the district WAN goes down or the PRI fails.
John Endter, IT Director DCSD about the positive experience:
"This was one of the best decisions we could have made. The 3CX system is easy to configure and manage, it runs on hardware we already owned and the ROI will be less than three years."
Read the complete DCSD case study and learn how 3CX Phone System is leading the way for secure communications solutions.
About 3CX (www.3cx.com)
3CX is a 100% channel company and is the developer of a software-based and open standards IP PBX which innovates communications and replaces proprietary PBXs. 3CX cuts telco costs and boosts company productivity and mobility.
With integrated WebRTC web conferencing, softphones for Mac and Windows and smartphone clients for Android, iOS and Windows phones, 3CX offers companies a complete Unified Communications package out of the box.
250,000 customers worldwide use 3CX including Boeing, McDonalds, Hugo Boss, Ramada Plaza Antwerp, Harley Davidson, Wilson Sporting Goods and Pepsi. Maintaining its global presence, 3CX has offices in the U.S., U.K., Germany, South Africa, Russia and Australia. Visit 3CX on Facebook, Twitter and on Google+.
 About VoIPToys.com (http://www.voiptoys.com/)
VoIPToys.com has been providing VoIP solutions since 2004.  Our roots grow out of the computer services industry. This is an important consideration when looking for a VoIP solution provider. Because of the significant interdependence between modern phone systems and computer networks, you need a knowledgeable data services company with strong telecom experience. Your old-school telephone guy simply can't successfully implement VoIP phone solutions.
At VoIPToys.com we offer products for purchase, we also have a team of experienced implementers who can help you with any size project. Whether you have a small business or a large enterprise, we have the expertise you need.
In addition, we have a team of software developers who specialize in integrating VoIP solutions with line of business, web, and CRM applications. We have developed a significant number of products that work with our phone solutions including dialers, click-to-call web components, and CRM plug-ins. If you can think of it, we can develop a solution for you.
As a full-service VoIP solution provider we constantly seek out the best technologies to develop the right-size solutions for our customers. Our goal is to become your single source for VoIP solutions. Call us. We are here to help!