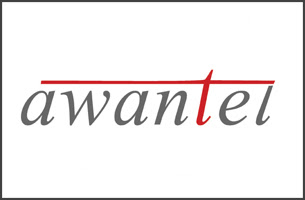 LONDON, UK and FRANKFURT, DE, 19 JANUARY 2016 – 3CX, developer of the next-generation software-based PBX 3CX Phone System announces a new partnership with German VoIP provider Awantel GmbH.
Awantel boasts over a decade of experience in the telecommunications industry, offering solutions for individuals as well as businesses in Germany and around the world. It now adds 3CX's innovative VoIP solutions to its product offerings. In addition, Awantel and its partners will now have access to the tremendous customer support for which 3CX is renowned.
Through this partnership, 3CX is poised to extend its stellar products and services throughout the German market. New customers will experience unrivaled levels of reliability as well as the potential for dramatic cost savings for their IP-PBX services.
3CX is thrilled to onboard its newest partner, citing Awantel's strong reputation in the German market as a tremendous SIP trunk provider. For Awantel, the feeling is certainly mutual.
Marcus Kogel, Sales Manager, 3CX said:
"We are pleased to have successfully completed the interoperability testing between Awantel and 3CX. Awantel is an experienced VoIP provider and the solution comprising Awantel and 3CX Phone System delivers a great value and innovative IP telephony solution that enables businesses to reduce call costs and boost productivity."

Masood Ahmed, Owner, Awantel GmbH said:
"A satisfied customer is very important to us, no matter which solution is used. With the results we've seen with 3CX, our clients are sure to be satisfied. By leveraging Awantel's success as a SIP trunk provider with 3CX's legacy as a solution provider, customers' experience will be hassle-free and smooth across all features."
About Awantel (www.awantel.com)
Awantel has been working in the telecommunications market since 2003. As a SIP trunk provider and wholesale carrier for A-Z termination, it has had a long-term relationship with both national and international clients. To provide superior quality, it is interconnected with all major international carriers. Awantel offers individual solutions for both private and business customers. Its client base extends across the world to more than 500,000 customers.