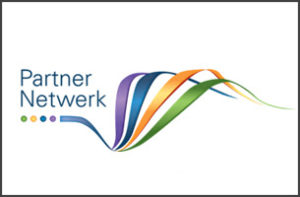 LONDON, UK and HOOFDDORP, NETHERLANDS – 28 JUNE 2016 – 3CX, developer of the next-generation software-based Unified Communications Solution is pleased to announce its latest partnership with Netherlands-based VoIP provider Partner-Netwerk following the successful interop test.
Partner-Netwerk is dedicated to supporting regional telecoms and ICT resellers and service providers. The company offers both services like internet connectivity, IPTV and SIP trunking as well as skills training and knowledge sharing, helping partners to increase sales and improve customer satisfaction.
This partnership will allow Partner-Netwerk to offer its partners 3CX's high quality solutions that can be combined with Partner-Netwerk's cloud to create an easily installed and operated UC solution that is both scalable and cost-effective.
This new partnership also serves to extend 3CX's influence in the Dutch and European markets, bringing its reputation for innovative software and superior customer service to Partner-Netwerk's broad range of clients.
Sebastian Balan – 3CX Regional Sales Manager Northern Europe said:
"This new partnership with Partner-Netwerk will enable more businesses in the Netherlands to take advantage of our feature-rich and cost effective software-based phone system. By selecting Partner-Netwerk, 3CX customers will be able to enjoy reliable SIP trunking and the superb attention to customer service that Partner-Netwerk is reputed for."

Mark Patka, Partner-Netwerk CEO said:
"We are very proud to be a certified 3CX distributor in the Netherlands. The Dutch VoIP market is quickly developing and still very competitive. We believe that 3CX solutions fit very well this market and also complement our existing wholesale services. 3CX is a great software which we combine with a high quality cloud hardware solution to create 3CX Hosted services that partners can easily deploy to their clients. We are excited to see that partners have already signed up and are deploying their first 3CX hosted PBX in the Partner-Netwerk Cloud."
About 3CX (www.3cx.com)
3CX is a 100% channel company and is the developer of a software-based and open standards IP PBX which innovates communications and replaces proprietary PBXs. 3CX cuts telco costs and boosts company productivity and mobility.
With integrated WebRTC web conferencing, softphones for Mac and Windows and smartphone clients for Android, iOS and Windows phones, 3CX offers companies a complete Unified Communications package out of the box.
250,000 customers worldwide use 3CX including Boeing, McDonalds, Hugo Boss, Ramada Plaza Antwerp, Harley Davidson, Wilson Sporting Goods and Pepsi. Maintaining its global presence, 3CX has offices in the U.S., U.K., Germany, South Africa, Russia and Australia. Visit 3CX on Facebook, Twitter and on Google+.
About Partner-Netwerk (www.partner-netwerk.nl)
Partner-Netwerk is one of the fastest growing technology companies in the Benelux wholesale market. It is taking full advantage of the slowness of its large competitors, and the ongoing rapid developments in the telecom market. Partner-Netwerk uses an improved version of the partner model to develop strong partner relationships to increase partner sales and their customers' satisfaction rating. Partner-Netwerk provides reliable wholesale IP services such as Internet (Fiber/Cable/DSL/4G/ISDN), IPTV and VoIP solutions such as white label SIP trunking, Cloud PBX and the 3CX Hosted services.
Partner-Netwerk combines infrastructure, software, IT services and our people to create valuable solutions for our white-label resellers. Partner-Netwerk is known for its high level of customer service and quality support department and reliable services which really make a difference to their clients' businesses. The passionate team has mastered the art of listening carefully to clients and suppliers, and uses their extensive practical experience to understand and translate their clients' needs into perfectly matching technical solutions such as Internet, IP telephony, IPTV and Mobile.