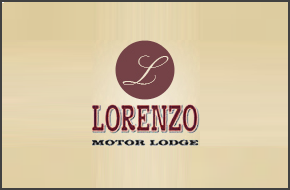 LONDON, UK 17 APRIL, 2015 – 3CX, developer of the next generation software PBX 3CX Phone System announces that Lorenzo Motor Lodge, in New Zealand, has successfully deployed 3CX Phone System and experienced an 80% drop in their monthly phone bill.
Business Need
Lorenzo Motor Lodge were finding that their monthly phone bills were just too high and that the company's aging PBX also routinely required expensive maintenance.
Telco Costs Down by 80%
From paying a very high monthly bill, today Lorenzo Motor Lodge is able to provide a better service to its guests while enjoying a fixed cost per month which is up to 80% less than that which resulted solutions from the old PBX system. Critically, Liu says the reliability of 3CX Phone System is unimpeachable: since installation, not a single problem has been experienced.
Ping Liu, Proprietor, Lorenzo Motor Lodge said:

"This system does what it should. It is easy to use, it saves us money and, when other moteliers ask us what we are using, I have no hesitation in recommending it."
Read the complete Lorenzo Motor Lodge case study and discover how 3CX Phone System cut their phone bill by 80% and increased their customer satisfaction.
About Soft Solutions (https://www.sofsol.co.nz/)
Soft Solutions is a distributor of computer products, particularly in the areas of security, network management, storage, and VoIP. We offer local sales and support for 3CX in New Zealand as well as IP Phones and Gateways that support 3CX.
About Phone VoIP (http://phonevoip.co.nz/)
Phone VoIP is a respected player in the digital telephone market and offers a complete process from appraisal, design, installation and maintenance. Our customer base covers a broad range of industries including accountants, motels, schools, medical centres, automotive and engineering companies.