We recently held an international 3CX Partner Training workshop in Malta to discuss the best techniques for deploying 3CX Phone System and to offer sales tips and advice. It took place on 29 and 30 of November 2012, and was well attended by 3CX Partners from Malta, as well as others who travelled from Sweden, Belgium, Netherlands, Italy, UK, Germany and Libya.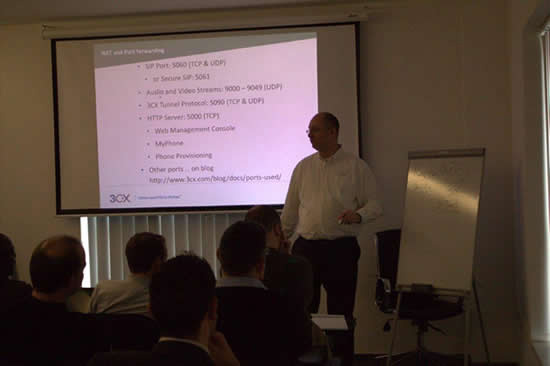 Attendee Ulf Carlsson of Teletek said:
Many thanks for a very nice event, we enjoyed every minute of it!
Imtiaz Hasham of SME IT Networks Limited said:
Further to attending the course in Malta, I am delighted to advise you that I have successfully passed the training and received the certification. My sincere appreciation for the whole 3CX team in Malta who took very good care of us whilst we were on ground and I believe I will be able to improve a great deal of Sales as I have found a lot of useful information from the course and plan to attend it every two releases to keep up with the progression on the system.
Additionally, on 1 December, 3CX Partners enjoyed a cultural tour of Valletta to take in the sights and to enjoy one to one market development discussions with the 3CX Team.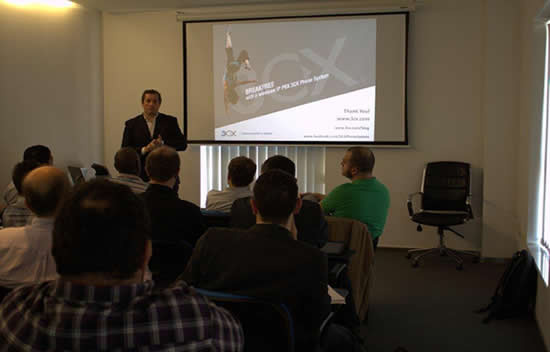 3CX Partner Training events are aimed at pre-sales and technical support personnel tasked with the responsibility of promoting, installing, configuring, maintaining and supporting 3CX client installations. Thanks to everyone who attended the event, and we hope to welcome all new or existing partners to future events.