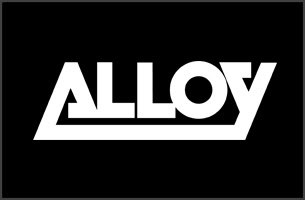 LONDON, UK & MANILA, PHILIPPINES 15TH NOVEMBER 2018 – 3CX, developer of next-generation software-based Unified Communications solution, today announces their partnership with Filipino networking and communications solutions distributor AlloyCP Trading. The agreement will see Alloy as an official 3CX distributor throughout the country.
AlloyCP Trading was founded in Australia in 1985 and has since expanded to the USA and most recently, The Philippines. The company prides itself on its wealth of expertise and commitment to excellence of its service and to its customers. The company also manufactures, supplies and supports its own range of enterprise products as well as those of various other vendors.
The Manila-based branch has already gained a reputation as one of the leading distributors in the country, and is a trusted partner of many ITC industry companies. 3CX resellers in the region will now have access to high-level local support by Advanced Certified 3CX technicians as well as on-site product demonstrations. Alloy hopes to hold 3CX training days for Filipino partners in the near future.
Alloy's experience and professionalism as well as its proven track record in the country's ICT industry makes it an excellent addition to the 3CX network of distributors. With this new partnership, 3CX will be able to continue to grow its market presence in the region.
Greg Garrett, Channel Manager Asia, 3CX said: "With over 30 years of experience in the ICT industry, the Alloy group's Filipino division has gone from strength to strength since its opening. This partnership is sure to bolster Alloy's portfolio and further strengthen their position as a leading distributor in the country, as well as help 3CX to continue on with its global expansion and increasing its share in the Asian market. With Alloy's leading knowledge and expertise I have every confidence that our partnership will be a fruitful one."

Nancy Delos Santos, CEO of Alloy said: "We are very excited to be appointed by 3CX as a distributor in the Philippines. 3CX is the leader in Open-SIP software-based IP PBX's and offer a complete unified communications system at an affordable price. 3CX not only complements our existing product range, but also allows Alloy to venture into new market spaces with 3CX's unified communications features. We have enormous depth of experience and knowledge both in VoIP and more importantly in how to make value-added distribution really deliver for customers and partners. As with all our other vendor partners, Alloy will complement the excellent 3CX product range with comprehensive support services through the whole of the sales cycle and across all aspects of our operations."
About 3CX (www.3cx.com)
3CX is a 100% channel company and is the developer of a software-based and open standards IP PBX which innovates communications and replaces proprietary PBXs. 3CX cuts telco costs and boosts company productivity and mobility.
With integrated WebRTC web conferencing, softphones for Mac and Windows and smartphone clients for Android, iOS and Windows phones, 3CX offers companies a complete Unified Communications package out of the box.
250,000 customers worldwide use 3CX including Boeing, McDonalds, Hugo Boss, Ramada Plaza Antwerp, Harley Davidson, Wilson Sporting Goods and Pepsi. Maintaining its global presence, 3CX has offices in the U.S., U.K., Germany, South Africa, Russia and Australia. Visit 3CX on Facebook, Twitter and on Google+.
About Alloy (www.alloy.com.ph)
AlloyCP Trading, known to our customers throughout the region as Alloy, is a manufacturer and value-added distributor of networking and communications equipment. We have been in continuous operation in Australia since 1985 and expanded operations into the Philippines in 2015. Alloy are widely respected for our depth of customer support services as well as the quality and value of our products.
Located in Antipolo, just outside Manila, Alloy have established a reputation as a trusted partner of many ITC industry companies, as well as a trusted supplier to a diverse cross-section of enterprises, including Government and Defense agencies. Alloy bring the same energy and commitment to excellence to our operations in the Philippines that have served our parent company so well.