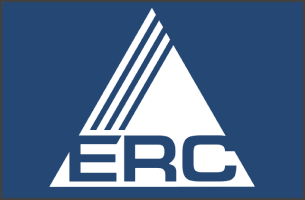 LONDON, UK & KYIV, UKRAINE 29 OCTOBER 2018 – 3CX, developer of next-generation software-based Unified Communications solution and Ukrainian distributor ERC, today announce their new partnership in which ERC has become an official distributor of 3CX throughout the region.
ERC operates as a national level distributor and provides technical training for numerous vendors. Established in 1995, the company has stood the test of time with its channel development, sales support and pre/post sales services regarding the distribution of electronics, computer hardware, software and more.
As one of the leading distributors in the region and with a wealth of experience in technical training for a wide range of software and hardware products, this new partnership with 3CX is set to expand the company's communications portfolio, opening up a whole new customer base. Additionally, 3CX resellers in Ukraine now have access to another new distributor that can provide high quality support and training in order to better cater to their customers' needs.
ERC's many years as one of the biggest names in IT distribution in the country makes it the ideal candidate to support Ukrainian resellers in effectively selling, deploying and maintaining their customer installations. The company also plans to hold training sessions for partners, having already held their first training event in September.
Katerina Burtsava, Channel Manager Eastern Europe, 3CX, said:
This exciting new partnership with ERC guarantees our Ukrainian resellers have access to the support and training they need whilst getting started with 3CX, as well as during the development of their partnership and their progression through the 3CX Channel Partner Program. We look forward to expanding our presence in the Ukrainian market with this new cooperation.

Oleg Skrebtsov, Telecommunication solutions division director, ERC, said:
The most important thing for us as a distribution company is to take care of our business partners by offering them products with added value and with high international standards. That's why it's a big honor for us to be in partnership with 3CX. What benefits do we see for our partners? An innovative product, competitive price, high quality – three main points that are sure to bring successful results.
About 3CX (www.3cx.com)
3CX is a 100% channel company and is the developer of a software-based and open standards IP PBX which innovates communications and replaces proprietary PBXs. 3CX cuts telco costs and boosts company productivity and mobility.
With integrated WebRTC web conferencing, softphones for Mac and Windows and smartphone clients for Android, iOS and Windows phones, 3CX offers companies a complete Unified Communications package out of the box.
250,000 customers worldwide use 3CX including Boeing, McDonalds, Hugo Boss, Ramada Plaza Antwerp, Harley Davidson, Wilson Sporting Goods and Pepsi. Maintaining its global presence, 3CX has offices in the U.S., U.K., Germany, South Africa, Russia and Australia. Visit 3CX on Facebook, Twitter and on Google+.
About ERC (www.erc.ua)
The main capital and resource of ERC is its high reputation and experience in the Ukrainian market, the philosophy of mutual understanding in cooperation, the professional staff, and well-developed partner network across Ukraine and various other countries. ERC partners have the opportunity to work with the specialized B2B system, which greatly simplifies their interaction. ERC carries out a social mission, creating new jobs and providing the opportunity to develop professional skills for young specialists.
The classical scheme of product distribution and value-added services (VAD model) combines with "no-price-wars" sales tactics. ERC conducts its business through business partners, which comprise both national and regional retail networks, online shops, system integrators and companies focused on special technological niches and segments. While working with each of its partners, ERC offers services based on recommended set of products, the never-failing availability of stock, personal and professional, individual financial and logistics conditions, as well as special promotional programs, marketing, technical support, and training of sales personnel and other staff.