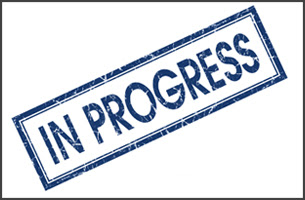 V15 is a major release, a phenomenal amount of work was put into it and consequently not all the planned features have yet made it into v15. However, v15 architecture is very flexible and we will be able to release many more requested features through service packs in the coming months.
In order to help you with your planning, we are providing an insight into our release plans. It should be noted that exact dates or commitments are hard to give – some features simply are not within our control. However we can be fairly confident about the following features and dates:
Client Updates
With v15, client updates will now be made independent of service packs. This greatly eases testing and release burden for us and admins. Expect updates to the Mac and Windows client to happen in the coming weeks. Of course some client updates will require the installation of a service pack.
Mac client update
Release of CRM integration template
Time frame : July / August
Service Pack 1
Full Localisation of PBX and Clients
Call Status Overview Page
Ability to use third party apps that rely on the Call Control API
Time frame: July / August
Service Pack 2
This will be a bigger update, with more features
Hotel Module features added to PRO & ENT Editions
Ability to easily manage extensions connected to FXS Gateways & DECT Base Stations
Bulk operations (Extensions, DIDs etc.)
Granular Admin Rights for Management Console Access
Time frame: September/October
Service Pack 3 and beyond
It's too early to give an exact feature list or time frame on service pack 3, but:
Address most of the top 20 ideas posted in the ideas forum
Reporting module update – more reports and possibility to access report output via the web
Time frame: November / December
VAD
A special note for the VAD – currently VAD apps do not run on v15. We are planning a major upgrade to the VAD that will add much more control and scriptability to voice applications. It's going to share much of the logic and code with the new client/CRM integrations. A big new feature will be the ability to launch outbound calls and integrate with Queue functionality. You will be able to build powerful integration and contact center apps.
Time frame: October / November