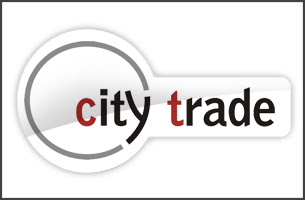 LONDON, UK, 15 DECEMBER, 2015 – 3CX, developer of next generation software based PBX 3CX Phone System announces that Belorussian, construction material provider, City Trade has successfully deployed 3CX Phone System. City Trade were looking to replace their outdated Panasonic phone system with a more reliable and feature-rich IP PBX.
City Trade Builds a Better Communication System With 3CX
Dmitriy knew City Trade's current Panasonic phone system wasn't providing the service the company needed for continued expansion and success, so he began his search for a more dependable and cost-effective option—one with a simple installation process and easy ongoing maintenance. It didn't take long to discover that the best choice for City Trade was 3CX Phone System. Dmitriy's research indicated that 3CX encompassed the most efficient in system deployment, support costs, software and hardware infrastructure requirements as well as unified communications features.
Dmitriy's assumptions were proven correct during the easy installation process. With its inbuilt template for easy configuration of VoIP providers, 3CX Phone System's implementation has no complex settings to configure. By simply plugging in an IP phone or gateway to its network, City Trade was connected. Now the company can easily grow its phone system as its business grows, which is a big advantage for a company like City Trade that's always ready to expand.
Gruk Dmitriy Aleksandrovich, Director:
"For us it was very important to be able to be connected with our remote offices and warehouses. Thanks to 3CX, it became possible! Now our company operates as a unified mechanism!"
Read the complete case study to find out how City Trade took advantage of 3CX's Unified Communications features and is reaping the benefits.
About 3CX (www.3cx.com)
3CX is a 100% channel company and is the developer of a software-based and open standards IP PBX which innovates communications and replaces proprietary PBXs. 3CX cuts telco costs and boosts company productivity and mobility.
With integrated WebRTC web conferencing, softphones for Mac and Windows and smartphone clients for Android, iOS and Windows phones, 3CX offers companies a complete Unified Communications package out of the box.
250,000 customers worldwide use 3CX including Boeing, McDonalds, Hugo Boss, Ramada Plaza Antwerp, Harley Davidson, Wilson Sporting Goods and Pepsi. Maintaining its global presence, 3CX has offices in the U.S., U.K., Germany, South Africa, Russia and Australia. Visit 3CX on Facebook, Twitter and on Google+.