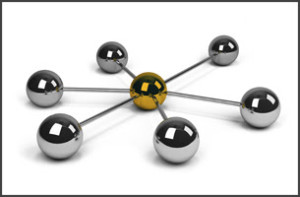 Unified Communications (UC) can help resolve a major compliance issue for banks, brokerages – the entire financial services industry.  
Since the financial crisis of 2008-2009, the financial services industry has been pressed by regulators for detailed record keeping. The so-called "audit trail," which used to simply involve archiving documents related to trading and financial advice, now includes a great deal more.
Under the latest European regulation, all financial services firms trading in Europe, including banks, brokers, insurers, funds and financial advisors, must record all communications regarding transactions and advice.
This doesn't just mean records of deals or calls to clients. Every communication, including emails, conferences with colleagues or clients, even social media chats must be recorded and archived. And the technology for record-keeping has to be in place by 2018.
Bankers, brokers and financial advisors, who are scrambling to come up solutions, should consider UC.
UC  provides optimum capabilities for recording communications at a low cost, and it can easily record interoffice communications as well as calls to clients and other businesses. There is no need to burden compliance officers with the use of specialized equipment, or to oblige IT departments to create or purchase specialized technology.
3CX Phone System provides a good example, as it includes recording of calls and videoconferencing as a regular feature.
Financial services managers can download and archive recorded calls, messages, voicemails and web meetings directly from the 3CX web management console. Managers can even set up retention policies for recordings so that they can be moved to archives, or deleted to conserve disk space as necessary.
UC provides a ready solution to this thorny issue for the financial services industry, and will undoubtedly help to drive adoption of the technology in the sector.
About 3CX (www.3cx.com)
3CX is a 100% channel company and is the developer of a software-based and open standards IP PBX which innovates communications and replaces proprietary PBXs. 3CX cuts telco costs and boosts company productivity and mobility.
With integrated WebRTC web conferencing, softphones for Mac and Windows and smartphone clients for Android, iOS and Windows phones, 3CX offers companies a complete Unified Communications package out of the box.
250,000 customers worldwide use 3CX including Boeing, McDonalds, Hugo Boss, Ramada Plaza Antwerp, Harley Davidson, Wilson Sporting Goods and Pepsi. Maintaining its global presence, 3CX has offices in the U.S., U.K., Germany, South Africa, Russia and Australia. Visit 3CX on Facebook, Twitter and on Google+.