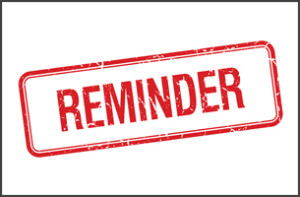 ATTENTION: UPGRADE YOUR OLD VERSION OF 3CX TO A V15.5 ANNUAL LICENCE- SAME SIZE, SAME EDITION- FOR FREE BY FILLING IN THIS FORM!
Following the recent change in our SSL certificate we would like to remind all v12.5 users that haven't upgraded to the latest service pack to do so as soon as possible.
To upgrade to the latest service pack, login to the 3CX Management Console, click on Updates, 3CX Service Pack Updates and download Service Pack 2.
If you fail to upgrade to the latest service pack 2 your PBX will notify you with this error message: "Licence error number 60 LIC_ERR_FAILED_CERTIFICATE_CHECK". In order to resolve this issue please send an email including your 3CX Licence key to upgrade@3cx.com. You will receive a reply within minutes with instructions on how to upgrade to the latest Service Pack.
For more information refer to this blog post.
Version 15.5  includes many new features such as the new iOS, Android a web client, the option to use 3CX as a Hosted PBX, as well as easier management and beefed up security. Check out the new features.