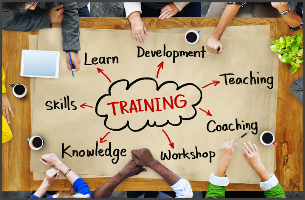 The 3CX training events, certification course, and webinars have long been a hit with our partners and over the past year we've held more than ever before. Staying true to our commitment to helping partners better their business and boost their profits with 3CX, we have recently restructured our certification program to now include an intermediate level.
We've also been working on updating our documentation and learning materials to keep inline with the latest updates to the PBX. You can now find Basic Training videos for V15, with Intermediate and Advanced to follow shortly.
The new basic level now contains 5 modules, each covering a range of topics to help you get started with the initial setup of 3CX PBX. The 5 modules are: Installing 3CX, Installing the Client, Configuring a Desktop Telephone, Configuring the Firewall, and Adding SIP Trunks.
Once you've watched the videos, read the documentation, and are ready to take the certification exam, you can login to the Partner Portal to take the test. End-users wishing to take the exam can register here.
Good luck with the exam; let's get 3CX Certified!