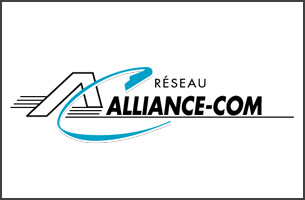 Alliance-com Group are 3CX's new Distributor for the French market.
PARIS, FRANCE, 29, AUGUST 2017— 3CX, developer of the next-generation software-based Unified Communications Solution and Paris, France-based Alliance-com Group, are pleased to announce a new partnership which makes Alliance-com Group an official distributor of 3CX for France.
Alliance-Com Group has been a dominant force in the French market for more than 20 years, becoming an integral part of the nation's telephony, videoconferencing, security and networking industry. And while the organization has over 55,000 referenced products, it maintains operations in all 11 of France's major cities in order to grow its business further by providing robust support at the local level. This strategic advantage has enabled Alliance-Com to outpace the competition, which will likely continue thanks to the galvanization of their new partnership with 3CX.
In partnering with 3CX, Alliance-Com Group will now be able to offer end-users and resellers access to 3CX's heralded Unified Communications Solution, ideal for fostering greater collaboration and cost control with less maintenance or downtime.
Furthermore, Alliance-Com Group customers will gain the benefit of having access to 3CX's global network of partners and resellers, capable of providing supplemental support or training for new customers.
Axelle Bourgeois, Regional Sales Manager France:
"Our new partnership with Alliance-com confirms our commitment and determination to increase our footprint in one of the world's largest technology markets. We look forward to this new partnership with Alliance-com as we believe that our partners as well as their customers will both benefit from this collaboration."

Patrick Martin, CEO, Alliance-Com Group:
"The 3CX offer is recognized in the IT market as a robust, flexible and easy to install solution. With support from numerous IT services companies and IT integrators, this new partnership will allow us to address new customers that we will accompany thanks to our local approach and expertise: our 11 points of sale, our sales teams and our technical support."
Alliance-com has organized a webinar on the 11th of September 2017, to announce this new partnership and discuss future opportunities with new and existing partners.
About 3CX (www.3cx.com)
3CX is a 100% channel company and is the developer of a software-based and open standards IP PBX which innovates communications and replaces proprietary PBXs. 3CX cuts telco costs and boosts company productivity and mobility.
With integrated WebRTC web conferencing, softphones for Mac and Windows and smartphone clients for Android, iOS and Windows phones, 3CX offers companies a complete Unified Communications package out of the box.
250,000 customers worldwide use 3CX including Boeing, McDonalds, Hugo Boss, Ramada Plaza Antwerp, Harley Davidson, Wilson Sporting Goods and Pepsi. Maintaining its global presence, 3CX has offices in the U.S., U.K., Germany, South Africa, Russia and Australia. Visit 3CX on Facebook, Twitter and on Google+.
About Alliance-com Group (http://www.groupe-alliance.com)
Alliance-Com is the leading French distributor of IP solutions. Specialized in unified communications, data infrastructure, security and videoconferencing, this major player has the distinction of covering the French territory through 11 points of sales based in all of France's major cities. Today, Alliance-Com works with more than 3,500 resellers and realized a turnover of 110 M € in 2016.