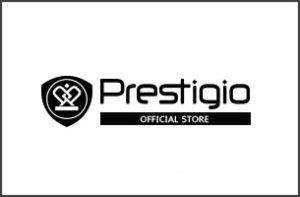 LONDON, UK, 15 NOVEMBER 2016 – 3CX, developer of the next-generation software-based Unified Communications System, announces the successful deployment of its VoIP solution at Cyprus-based Prestigio. With 380 employees spread across 32 global offices and servicing customers in 70 countries Prestigio was in need of a communications solution that would bridge offices and make communication seamless between all locations.
Prestigio was finding it difficult to conduct business in an increasingly global landscape. Remote workers were difficult to contact, especially those in different time zones. It was difficult to connect to major suppliers and customers on different continents, and there were no ways to gather management information to give insight into employee presence.
Deployment and installation was seamless with the assistance of 3CX Partner RGC Satellite Service, FOP Kurach V.P. Prestigio has seen tremendous cost savings since deploying 3CX, paying just $2700 per month for the infrastructure needed to connect its global network. Staff productivity and mobility has increased, and employees love the usability and stability of the platform. In addition, the integration of 3CX's innovative software has put Prestigio in a position to introduce additional communications capabilities into their operations.
Read the complete case study here.
About 3CX (www.3cx.com)
3CX is a 100% channel company and is the developer of a software-based and open standards IP PBX which innovates communications and replaces proprietary PBXs. 3CX cuts telco costs and boosts company productivity and mobility.
With integrated WebRTC web conferencing, softphones for Mac and Windows and smartphone clients for Android, iOS and Windows phones, 3CX offers companies a complete Unified Communications package out of the box.
250,000 customers worldwide use 3CX including Boeing, McDonalds, Hugo Boss, Ramada Plaza Antwerp, Harley Davidson, Wilson Sporting Goods and Pepsi. Maintaining its global presence, 3CX has offices in the U.S., U.K., Germany, South Africa, Russia and Australia. Visit 3CX on Facebook, Twitter and on Google+.
About RGC Satellite Service, FOP Kurach V.P. (http://www.rgc.kiev.ua/)
RGC (FOP Kurach V. P.) offers IP-PBX and call-center solutions based on 3CX Phone System. We also supply IP-phones (Yealink, Cisco, Snom), VoIP-gateways, VoIP-GSM-gateways, videoconferencing equipment and suggest additional services: local and remote installation, technical support, training. We have over 15 years of VoIP experience.