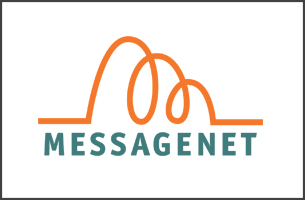 LONDON UK and MILAN, ITALY, 25 FEBRUARY, 2016 – 3CX, developer of the next-generation software-based PBX 3CX Phone System and Messagenet, a leading Italian VoIP Provider, today announce their new partnership.
3CX has always strived to offer the most reliable and widely supported, software based PBX on the market. With each version 3CX has introduced new and improved features evolving into a full-featured Unified Communications suite applauded for its approach to innovation.
Messagenet is a market leader in developing and commercializing not only VoIP, but also mobile VoIP, SMS and fax services for more than 400,000 registered users. The company also shares a common goal with 3CX which is to provide real advantages, convenience and cost savings for its users.
Together, 3CX and Messagenet will provide robust VoIP services to partners and end-users that are looking to meet the challenges and demands of today's enterprise business needs.
Loris Saretta, Sales Executive Italy & Malta, 3CX said:
"3CX increases productivity and mobility within an organization by making their communications more efficient as well as reducing its telco costs by up to 80%. This task is made easier with our wide range of VoIP Providing partners such as Messagenet. With this new partnership we are confident that Messagenet will offer our new and existing partners and customers the best quality and service available."

Andrea Misa Galli, co-founder and CEO, Messagenet S.p.A. said:
"Messagenet is one of Italy's VoIP pioneers and continues to invest to provide innovative services to the market. We are pleased to have started a direct partnership with 3CX, one of the undisputed leaders of the PBX market; 3CX Customers and Resellers can count on Messagenet for their termination and SIP trunking needs and rest assured that they'll receive a high level of support from both companies."
About 3CX (www.3cx.com)
3CX is a 100% channel company and is the developer of a software-based and open standards IP PBX which innovates communications and replaces proprietary PBXs. 3CX cuts telco costs and boosts company productivity and mobility.
With integrated WebRTC web conferencing, softphones for Mac and Windows and smartphone clients for Android, iOS and Windows phones, 3CX offers companies a complete Unified Communications package out of the box.
250,000 customers worldwide use 3CX including Boeing, McDonalds, Hugo Boss, Ramada Plaza Antwerp, Harley Davidson, Wilson Sporting Goods and Pepsi. Maintaining its global presence, 3CX has offices in the U.S., U.K., Germany, South Africa, Russia and Australia. Visit 3CX on Facebook, Twitter and on Google+.
About Messagenet (https://www.messagenet.com/en/)
Messagenet is a leading company in the development and on-line commercialization of VoIP, mobile VoIP, SMS and fax services, with more than 400,000 registered users. Our mission is to create innovative, trustworthy, and high-quality services that bring real advantages, convenience, and savings to our users. We are a strong supporters of open standards and interoperability and work every day to realise the full and, at times, unexplored potential the Internet in everyday communication. Messagenet was founded by Marco Fiorentino and Andrea Misa Galli in 1999.