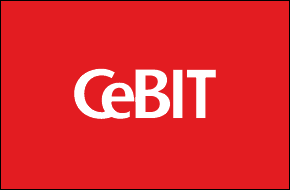 With 3CX being the forerunner in the adoption of WebRTC technology, along with the buzz that's going on around it, 2015 is proving to be a very exciting year! 3CX recently attended CeBIT 2015, in Hannover, Germany where we did live demonstrations of both 3CX Phone System and 3CX WebMeeting.
During our visit, 3CX CEO Nick Galea was invited to talk about WebRTC and Cloud Technology by UK-based, SIP Trunk provider, VoIPon. During the interview, Nick explains how WebRTC will revolutionize the telecoms industry and how 3CX is the first PBX vendor to have WebRTC integrated in our phone system. Moving on, Nick discusses the utilization of cloud technology by 3CX with 3CX Cloud Server and how resellers can use it to host multiple instances of 3CX Phone System.
Watch the full interview with Nick at CeBIT 2015.