College connects four campuses and over 1,000 extensions with robust, simple to install and feature-rich Windows-based phone system.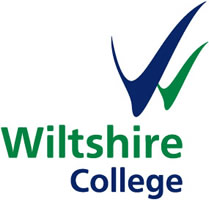 LONDON, 12 November 2012 — 3CX, developer of the award winning Windows VoIP PBX 3CX Phone System, today announced that Wiltshire College, one of the UK's largest colleges, has successfully installed 3CX Phone System and the 3CX Call Center Module, bringing together four campuses and more than 1,000 extensions within a unified, scalable communications infrastructure. As a result, the college has reduced its running telephony costs by £70,000 per year.
Wiltshire College had been using three Siemens ISDX systems and one Avaya Index. Its new phone system had to be robust, cost-efficient, simple to install and easy to administer. The college required core telephony services such as call forwarding, queues, presence, auto attendant, inbound and outbound call routing and a softphone option, and it needed to be able to add advanced features – on-screen call control, conference calls, call recording, hot-desking and mobile phone integration – at a later date.
TRI-LAN, a local IT services provider and 3CX Partner, was responsible for software installation and configuration, while the Wiltshire College ICT team carried out the rollout of 650 handsets. The total changeover took only two hours.
3CX Phone System now processes 15,000 calls per week at Wiltshire College. The 3CX Call Center Module provides the college with real time queue strategies and other call centre features. It enables the college to monitor calls, manage workflow and track how many staff members are logged into the system and, with 3CXPhone for Android and iPhone, travelling staff can login at multiple locations.
"3CX Phone System is proving flexible and reliable," said Stephanie Stephenson, Director of Customer Services at Wiltshire College. "It's on target to reduce our ongoing telephony maintenance, line rental, support, and call costs by 70 percent per annum, about £70,000."
The complete 3CX Phone System Wiltshire College case study is available at https://www.3cx.com/case-studies/wiltshire-college-makes-massive-savings-with-3cx-phone-system/
About 3CX
3CX is the developer of 3CX Phone System, an open standard unified communications platform for Windows that works with standard SIP phones and replaces any proprietary PBX. 3CX Phone System is more manageable than standard PBX systems and delivers substantial cost savings while increasing productivity.
Some of the world's leading companies and organizations use 3CX Phone System, including Boeing, the Caterham F1 Team, MIT, Ohio State University and RE/MAX.  3CX was named a CRN Emerging Vendor in 2011 and 2012 and has been awarded Windows Server Certification – the company has also won the Windowsnetworking.com Gold Award, the Windows IT Pro 2008 Editor's Best Award and a Best Buy Award from Computer Shopper. 3CX has offices in Australia, Cyprus, Germany, Hong Kong, Malta, South Africa, the UK and the U.S. Please visit www.3CX.com and 'Like' our Facebook page,  http://www.facebook.com/3CX/.
About TRI-LAN I.T. Limited
TRI-LAN I.T. Limited (TRI-LAN), a 3CX Partner, provides IT business systems and services to small and medium-sized enterprises (SMEs). The company specializes in file and systems servers; 3CX Phone System installation, maintenance and support; digital CCTV surveillance based on IP networking, and Internet Service Provision (Web hosting, ADSL, SDSL EFM, Fiber and SIP (VoIP) Trunks. TRI-LAN has more than forty years' experience supplying, configuring, installing and maintaining all major hardware and software products for its customers.