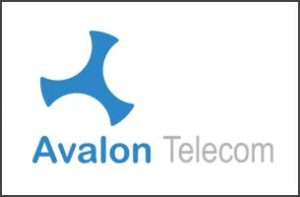 RAMAT GAN, ISRAEL, 9 OCTOBER 2017 — 3CX, developer of next-generation software-based Unified Communications Solution and Ramat Gan, Israel-based Avalon Telecom, have reached a new agreement making Avalon an official distributor of 3CX.
With a customer base that cuts across industries, serving some of the most prestigious organizations in Tel Aviv and the surrounding area, Avalon is a well established and reputable distributor in the Israeli market. Avalon will provide 3CX partners with regular sales and technical trainings that will allow them to increase their revenue and ensure competitiveness within the nation's booming VoIP business landscape.
3CX's Unified Communications Solution will provide Avalon customers with a user-friendly, cost-effective system by which to empower personnel to increase operational efficiency. The decision to offer 3CX to customers fall in line with Avalon's mission, which is to enable customers to implement a forward-thinking, customized telecoms strategy that will meet each business' unique needs.
Haim Berdah, Avalon Telecom's Managing Director, expanded on the recent partnership:
"The choice joining with 3CX for the Israeli market was derived from the demands of the local market looking for a cost effective yet high-end solution for both an IP Telephony and a UC solution. 3CX enables us to provide a solution to our customers, regardless deployment choice, whether it is on-premise or hosted in the cloud."

Greg Garrett, Area Sales Manager MENA at 3CX, said:
"We are pleased to welcome Avalon as official 3CX distributor. Given Avalon´s extensive knowledge and experience in the Israeli market, 3CX ensures support at a local level for resellers and clients enabling them to boost their efficiency, cutting costs and reducing admin efforts."
About 3CX (www.3cx.com)
3CX is a 100% channel company and is the developer of a software-based and open standards IP PBX which innovates communications and replaces proprietary PBXs. 3CX cuts telco costs and boosts company productivity and mobility.
With integrated WebRTC web conferencing, softphones for Mac and Windows and smartphone clients for Android, iOS and Windows phones, 3CX offers companies a complete Unified Communications package out of the box.
250,000 customers worldwide use 3CX including Boeing, McDonalds, Hugo Boss, Ramada Plaza Antwerp, Harley Davidson, Wilson Sporting Goods and Pepsi. Maintaining its global presence, 3CX has offices in the U.S., U.K., Germany, South Africa, Russia and Australia. Visit 3CX on Facebook, Twitter and on Google+.
Since 2006, Avalon has supplied a complete range of telecoms products and services to businesses of all types and sizes in Israel. The Avalon team has over 30 years of combined experience in the telecoms industry sector. Staff are knowledgeable, efficient and friendly, and pride themselves on having: no call centers, no automated support and no commission-based sales personnel.
Avalon's mission: Avalon Telecom is a modern, forward-thinking company. It's not just telephone engineers. They think of themselves as 'Engineers with Vision' and experts in the field. They listen to their customers and seek to provide all the support services that meet the specific telecommunication requirements of their business.