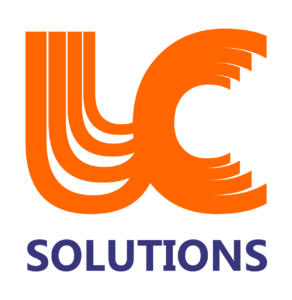 CAIRO, EGYPT 22 JANUARY 2018—Today, 3CX, developer of the next-generation software-based Unified Communications Solution and Cairo, Egypt-based UC Solutions announce a new partnership in which UC Solutions will become a 3CX Distributor for Egypt.
Since its founding seven years ago, UC Solutions has quickly emerged as a leading IT vendor in Egypt. With a robust portfolio of cutting edge solutions, a highly experienced technical team and the ultimate goal of improving the business processes of its customers, UC Solutions was a clear choice to be added as a 3CX distributor for Egypt.
3CX's Unified Communications solution is renowned throughout the industry as a cost-effective yet comprehensive all-in-one solution for any business looking to compete in the fast-paced business world today. Given the massive growth taking place in Egypt's economy today, the timing for this partnership couldn't be better to increase 3CX´s footprint in this important market. Further, this partnership will enable existing and new 3CX partners access to local support thanks to UC Solution´s highly qualified and fully certified team members.
Mario Rasmy, Business Development Manager, UC Solutions, said:

"We are honored to become a distributor of 3CX in Egypt. This new agreement represents an important step to enable the Egyptian market to access a large variety of advanced Unified Communications features. In 3CX we found a partner that is a trusted and highly respected market leader with a deep knowledge of the needs of its users."

Greg Garrett, Sales Manager Africa, 3CX, added:

"Driven to provide innovative tools to millions of Egyptian businesses and consumers in the coming years, UC Solutions are the perfect match for us to strengthen our presence in the Egyptian market. With a highly skilled and experienced team, UC Solutions will help 3CX expand our existing clientele and enhance the support and training of our local 3CX partners."
Be sure to keep a close eye on UC Solutions in the New Year, as the organization has plans for additional training or webinars to take place in January in an effort to introduce their selves to 3CX partners in the region.
About 3CX (www.3cx.com)
3CX is a 100% channel company and is the developer of a software-based and open standards IP PBX which innovates communications and replaces proprietary PBXs. 3CX cuts telco costs and boosts company productivity and mobility.
With integrated WebRTC web conferencing, softphones for Mac and Windows and smartphone clients for Android, iOS and Windows phones, 3CX offers companies a complete Unified Communications package out of the box.
250,000 customers worldwide use 3CX including Boeing, McDonalds, Hugo Boss, Ramada Plaza Antwerp, Harley Davidson, Wilson Sporting Goods and Pepsi. Maintaining its global presence, 3CX has offices in the U.S., U.K., Germany, South Africa, Russia and Australia. Visit 3CX on Facebook, Twitter and on Google+.
Founded in 2010, UC Solutions is one of the fastest growing IT services providers in Egypt. Having strategic partnerships with the top IT vendors in the market, UC Solutions has gained the trust of more than 450 customers in 7 years, with top quality solutions, services and partners.
With a mission to improve our clients' business processes and accelerate their business results, UC Solutions has achieved great success in providing its customers with top quality IT solutions and services through our highly qualified technical team.