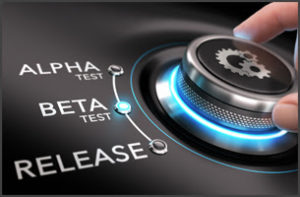 Service Pack 4 is here in time for the holidays and it's packed with new features and improvements. The V15 Linux edition is now a release candidate. We added a DECT / FXS provisioning feature that allows you to easily provision a DECT base station and assign handsets to individual extensions. Furthermore, a new reporting module and many fixes to the reports.
We have also closed the feature gap between Linux and Windows further by introducing fax, failover and the directory service to the Linux version.
You can apply these updates from the updates page in the management console
New Features
Easily provision DECT base stations with multiple extensions linked to a handset (Doc coming soon)
Login to customer portal from the management console
New Reporting module for Linux
Added Export call logs to CSV
Fine tuned failover procedure
Added Failover functionality to Linux edition
G729 support for clients
New IPv6 ready fax server for both Windows and Linux
Added bigger choice of domains for your 3CX FQDN
Added timezone and country selection in management console
Added Office 365 Directory Service to Linux – Allows for syncing of Office 365 contacts with 3CX
Increased security by adding call blocking to Satellite numbers
Provision a new 3CX PBX with Extensions, trunks and PBX settings via a setup template file. More information here.
Fixes
Numerous stability fixes to 3CX V15 Linux edition – now it is a release candidate
Fixed bug Management console taking too long to start
Introduced Cache versioning in management console
Fixed bug in reporter where Queue Statistics / Agents and Performance overview did not match
Barged in calls in reports caused inaccurate call duration totals
Implemented rounding of call costs
Other call reporting inaccuracies fixed
Fixed bug where specified IP Address and port can now be specified in contact for SIP Trunks
Added country blocking to backup and restore
Download Links and Documentation