3CX Phone System v14: Technical Preview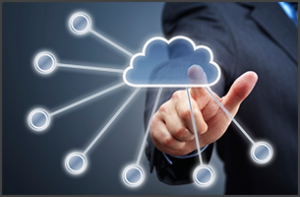 The next major release of 3CX Phone System is upon us! Our R&D team has done it again and delivered a groundbreaking release: Cloud ready and packed with innovative features and improvements.
Of special interest to partners and hosters are the new hosted PBX features in 3CX Phone System 14. The old 3CX Cloud Server is gone and is now integrated into the main installation, allowing you to choose to install v14 as a standard on premise server or as a Virtual PBX server for up to 25 instances on one machine. Setup and management of virtual PBX instances can now be done via the 3CX ERP portal or via an API. Compete with  other hosted PBX vendors with a better and more feature rich platform, whilst retaining control of customer data and your choice of SIP trunks.
The new features at a glance:
Integrated Virtual PBX Server option
Completely redesigned Android client
New iPhone client with integrated tunnel (pending release on appstore)
All clients: much faster response rate to calls due to push architecture
All smartphone clients: reduced battery usage
In built failover functionality
Scheduled Backup & Restore
Voice mail retention policies
Space saving voice mail and recording file formats
New reporting engine with scheduled reports by email
Support for Office 365 contacts
Many new SIP Trunk providers added
Download Links and Documentation for v14
Download 3CX Phone System v14 Technical Preview: http://downloads.3cx.com/downloads/3CXPhoneSystem14.exe
Download 3CXPhone for Android Client
Download 3CXPhone for Windows Client
Download 3CXPhone for Mac Client – Not available yet, will be released in coming weeks. 
Download 3CXPhone for iOS Client – Pending approval of Appstore, imminent
Download 3CX Session Border Controller for Windows
Admin manual v14: See Section 8 'Deploying 3CX Phone System as a Virtual PBX Server'