We've been hard at work readying a major new update – which bundles some great new features – and built on top of our multi platform and proven core v15 architecture. Hence we've named it 15.5.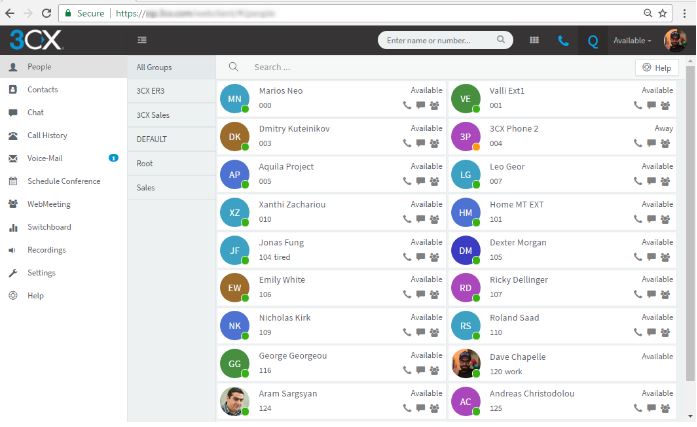 3CX Web Client
The key feature of v15.5 is the brand new 3CX Web client. Built on the latest web technology (angular 4), it provides users easy access to all key 3CX features without the need to install any software. It integrates video conferencing, chat and a brand new switchboard and web based wall board. Most importantly it has a modern look and feel and greatly improved usability: Schedule or start video conferences right from within the client.
Important: Request your Welcome Email again in order to get credentials to login to your Web Client. Administrators can use the new "Select All" option in the Management Console to send a Welcome Email to all users at once.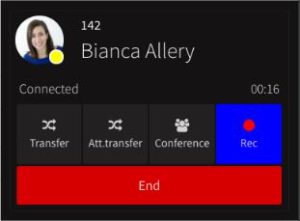 CTI / IP Phone control
We have given desktop call control a massive overhaul. Now based on uaCSTA technology, supported phones, initially Snom and Yealink (Requires upgrade to latest firmware), can reliably be controlled from the desktop client – even if your phone system is running in the cloud (Fanvil and Htek are readying updates). Perform blind / attended call transfers, record calls or start conference calls – all without having to learn a cryptic desk phone interface. A brand new Click 2 Call Chrome extension complements this powerful new feature (guide can be found here). You will be able to remote control 3CX softphone clients as well (In this alpha you will need to install updated versions to see this work).
And.. Hotel module, firebase PUSH, fax over g711
And that's not all, we have added the hotel module back into 3CX, and now it's included FREE of charge with each PRO licence. We support Google's new FIREBASE push (required for newer Android versions to support PUSH) and have added fax over G711. The Music on Hold feature has been beefed up as well. PDF reports can be now be generated on Linux too.
Where to get 15.5
You can download the Linux version. Alternatively, take it for a spin using our PBX express tool! We'll configure a brand new PBX for you to try.
Linux: Follow this guide – The complete list of commands should look like this:
wget -O- http://downloads.3cx.com/downloads/3cxpbx/public.key | apt-key add -
echo "deb http://downloads.3cx.com/downloads/3cxpbx/ /" | tee /etc/apt/sources.list.d/3cxpbx.list
apt-get update
apt-get install 3cxpbx
Note that for softphones to be controlled from the web client you have to install the latest clients or update them via the 3CX Management console:
Windows: https://downloads.3cx.com/downloads/3CXPhoneforWindows15.msi
Mac: https://downloads.3cx.com/downloads/3CXPhoneforMac15.dmg
Android: An update to 3CX Android client will be required. This will be available from the Google Play store in the next 24 hours.