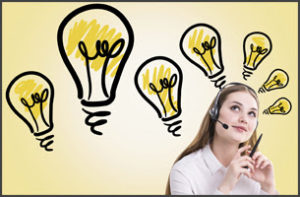 Managing incoming calls efficiently requires powerful and easy-to-use tools. As traffic grows intense, administrators often find themselves caught up dealing with call transfers and queues while traffic builds and builds.
But it's a snap to handle any level of traffic with 3CX's Switchboard, which makes it easy to monitor statuses and to answer or transfer calls.
The Switchboard can be tailored to the way you choose to manage traffic. First choose the 'view,' that works best for you.
Choose among: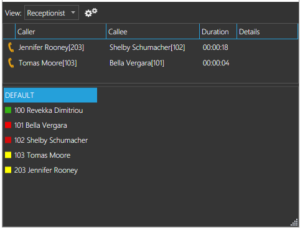 User – This view is available to all users to show the status of employee extensions.
Receptionist – For operators who need efficient and fast call answering and call transfers.
Manager – To monitor staff, incoming calls & queues.
Q-Manager (PRO) – View all queue activity on a single screen.
Wallboard (PRO) – View real-time queue statistics to evaluate employee performance.
All users have access to the User View, enabling them to tell with a glance whether their colleagues are tied up or away. Users can also transfer calls, leave voicemail, intercom with colleagues, initiate conferences, chat and even send a WebRTC call link so that a client can call back with a click.
Users like receptionists and secretaries may also make use of the Receptionist View, which allows them to monitor ongoing calls at any time, and to transfer, conference, park or drop calls in progress. They can also pick up, drop or divert a call, or transfer calls with a simple drag and drop.
With the Manager View, users access all the functionality of the Receptionist and Q-Manager views, but can also intervene on calls, communicating with a worker using the whisper function, or even barge into the call and talk right to the caller.
The Q-manager allows users to view calling activity on specific queues. They can pick up, divert or drop a call with a few clicks. They can also drag and drop a call on a specific extension. Calls can be transferred 'blind,' without informing the person receiving the call, or 'attended,' in which the call stays on hold while a transfer is requested.
And there's more: Users can keep in close touch with employee performance with the 3CX Wallboard, which tracks all calls, answered, ongoing or abandoned.
So it's easy to use, and no special training is needed to manage traffic! Learn more here.