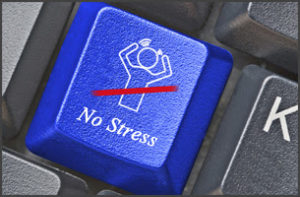 Does hunting down telephone numbers and keying them in take up too much of your valuable time? Are you tired of fiddling with buttons on your phone to transfer calls, or to send a call to voicemail?
Why not make connections faster?
Make all your calls, answer calls, make transfers, or put calls on hold using the Hot Keys feature that's part of 3CX's Unified Communications solution.
You can now customize your Hot Keys on the 3CX softphone to call numbers or to perform operations as you choose.
What is a Hot Key?
A Hot Key is a key or a combination of keys on your keyboard that performs a task when you press them all at once. This is obviously a much faster way of getting something done than by making a series of mouse clicks in various places. Think of copy and pasting with your keyboard, it's the same philosophy!
How Hot Keys Save Time
Here's a good example of how hot keys can save you time.
When you see a telephone number on a web page that you'd like to call, just highlight it. Then press a Hot Key combination (or function key) to place the number on your softphone. Another click, and the number is dialed. No more hunting and pecking to dial a number!
Or avoid fumbling to transfer calls. You can make either an "attended" transfer – in which the transferee is notified about the call – or a "blind" one in which the call just goes through to the person's extension, just by clicking on the Hot Key combination you set for these operations.
So take a moment, and set up the Hot Keys on your 3CX softphone – the quick and easy-to-use configuration is in the "Settings" section. Instructions on how to set your hot keys can be found here.