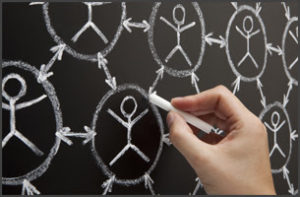 There's no question that demand for Unified Communications (UC) is rising rapidly- Deloitte's recent study showed it's happening all over the world.
This gives resellers a terrific opportunity to drive revenue, the study shows, because businesses are desperately seeking the low-investment productivity boost that UC provides, the study shows.
But resellers have to get up close and personal with their clients' business operations to take full advantage of the trend. Solving client problems makes sales, as all resellers know.
Resellers should propose UC solutions that work as a single platform, as UC consultant Jon Arnold explains in a recent article. One of the obstacles to UC adoption is that many resellers still propose a bundle of separate solutions for each UC function, and that's a real turn-off from the IT Administrator point of view who sees only a tangle of interoperability issues in the future.
Resellers should also offer a fully integrated solution which will be easy to deploy and manage. It should offer a full package: Cutting communications costs, freeing workers to go out in the field without losing their connections to the office, including easy-to-use chat, messaging and video conferencing. Moving from one function to another should be seamless, for example, elevating an audio call into a video call should be easy and intuitive.
Offering smartphone apps that enable workers to use their smartphones – by far the preferred BYOD – provides a superb selling point.
And it's critical for resellers to explain how using UC will solve a vast number of business problems for clients. Workers will stay up to date, exchanging information they need to complete projects whenever they like, secure in the knowledge that there is no cost involved.
And resellers should understand how Integrating data from CRM and management software with UC tools enables companies to optimize their processes and workflows. This not only improves productivity but leads to more informed decisions, simpler collaboration, and a better customer experience.
These are key points for UC resellers which, combined with a careful understanding of client business needs, should lead to closing more sales and driving revenue.
3CX's Unified Communications Solution offers resellers the whole package: A complete set of UC functionality right out of the box. It deploys in minutes, and, because 3CX is based on open standards, users and resellers can choose from the most popular IP Phones, gateways and SIP trunking without any vendor lock-in.
And management is a breeze working from the user-friendly web console.
Workers each get a single, portable extension so that calls to the office reach them wherever, whenever, on a smartphone or softphone client. Calls, chat, and conferencing are all easy to access and use – elevate a call to video with just a click. And a wealth of business software applications can be integrated.
3CX offers total mobility, boosts productivity, and resellers find it a terrific driver for increased revenue. Resellers should learn more here.