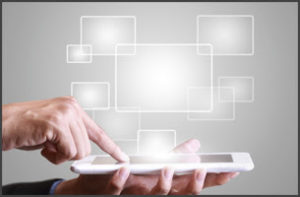 Yes, it can, if you use the right app for business communications.
3CX's smartphone clients connect you up to your office from anywhere, enable every form of communication, and provide total mobility.
With the 3CX smartphone apps, you can communicate with colleagues, customers and in any way you choose, and you can stay in touch wherever you go.
Enterprise mobility has no limits with our smartphone apps, and there's no cost. Call anyone at any office at your company free of charge using the smartphone app.
With 3CX's Unified Communications Solution, thousands of users receive phone calls from the office wherever they are on an individual portable extension. Never miss a call as 3CX finds you on your smartphone, and the caller won't even know you're not sitting at your desk.
But you may never actually have to make an ordinary GSM (mobile phone) call. That's because you can make a VoIP call, instant message or chat right from the smartphone, and it's all free. You also save time, because you can see presence, so you know if a colleague is busy or away.
Voicemail becomes a thing of the past! You can transfer calls to colleagues with a click, and you can even announce that transfer to see if the person wants to take the call.
Audio and video conferencing is also available with just a click or two, 3CX clients use the powerful WebRTC platform which means they can send a conference link to anyone, and have them join in right from their Chrome or Firefox browser.
Take a look at everything the 3CX Android and iOS clients can do here.