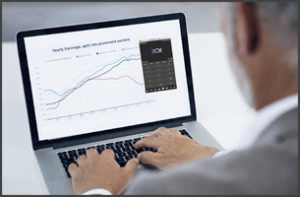 The move to Unified Communications by businesses around the world is unstoppable, according to an April 2016 study by Credence Research — workers are increasingly demanding packaged mobile solutions, and that demand will grow steadily through 2022.
The desktop softphone or smartphone app which enables calling direct from the device, is becoming an increasingly favored choice for workers, the research shows. The fastest-growing segment of that demand is for smartphone apps, like the softphone, which can be used on the user's smartphone and are by far the preferred device for most users, the study shows.
3CX's Unified Communications solution provides softphones for Mac and Windows as well as smartphone clients for iOS and Android for no additional fee.
Industry expert Frost & Sullivan, in giving 3CX the award for "Value Leadership in Global Unified Communications," pointed to "the rich and robust set of features available in 3CX's Unified Communications Solution, including smartphone, softphone clients and much more."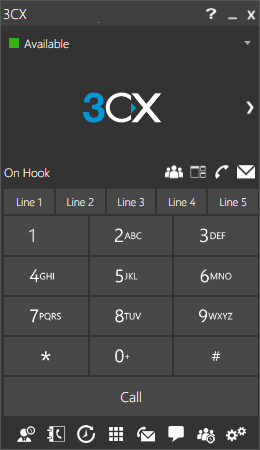 With the softphone, you can manage calls from your desktop or laptop either in or out of the office. Working with a headset, the 3CX softphone entirely replaces the desk phone, enabling you to see presence and easily transfer calls.
Workers also particularly appreciate the click-to-dial feature on the 3CX softphone, which allows users to dial numbers simply by clicking on them, the survey shows.
Working outside of the office, from your smartphone client, contact is seamless via chat, instant messaging and web conferencing, and it's all free thanks to IP telephony. 3CX's softphones can be integrated with other types of software like CRM systems, and this increases business productivity.
For example, a softphone can be integrated with an email client to enable click-to-dial for numbers contained in emails. 3CX also integrates with CRM software like Microsoft Dynamics, or Act!, or with business process management solutions like Exact or Office 365, and allows the user to launch outbound calls from the business software interface or, as customer calls come in, the caller is recognized automatically and the required information appears in a popup. All this is available with the 3CX softphones for Windows and Mac!
Will the softphone replace the desk phone? Probably not anytime soon, the survey shows, but it's gaining ground fast. About 74 percent of mobile workers currently depend on softphones, the survey shows.
3CX is right on the cusp of IT trends. 3CX's Unified Communications Solution offers 3CX softphones and smartphone clients to provide total mobility.