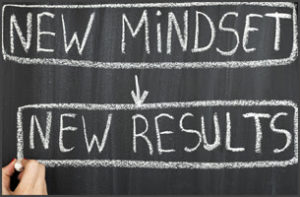 Video conferencing, everyone agrees, spurs innovation and boosts productivity. A recent survey by Bluejeans Network, which queried 4,000 workers, showed that close to 85 percent felt that video conferencing made them more creative.
Face-to-face interaction, is by far the most important spur to creative innovation in offices today, according to the Harvard Business Review,
So eager are companies to get people to conference, that they are spending millions on creating offices in which workers are encouraged to chat: Zurich-based headphones manufacturer SkullCandy is leading the way, with desks that are designed like puzzles, so workers can fit them together to conference more easily – surely that will build worker physiques as they drag the desktops from one ad hoc conference to another?
The question is: Since you can have face-to-face video conferences for free on your mobile phone whenever you wish, why do you have to redesign office space and just hope that workers will conference by the water cooler?
Here's the reason: Surprisingly, workers that mingle tend to video conference more than those that never see each other, the Harvard Business review points out. They get the conferencing going in an informal chat, and then keep it going face-to-face on video.
With chat and video conferencing clear priorities for most companies, audio and video conferencing from softphones or smartphone clients provided by 3CX's Unified Communications Solution is the enabler they need to tap worker creativity.
All it takes are a couple of clicks to have a video conference with 3CX, and without further ado, you're looking at the person you want to talk to. You can add more colleagues to the conversation with just a few clicks.
And all of this is entirely free. Save the budget to rebuild the office into a massive meeting hall.
So if you want to inspire creativity in your organization, before you meet with your architect, take a look right here at what 3CX can do.