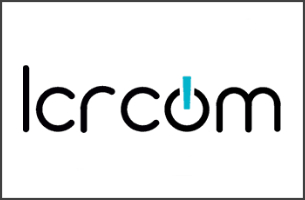 Our Spanish partners now have even more choice when it comes to SIP trunk providers, with Spain's LCRcom now available for selection from within the 3CX management console.
LCRcom was founded in 1999 in an effort to expand the Spanish telecom market by offering alternative solutions to those available from larger telco providers. LCRcom's flexibility allows them to tailor solutions to businesses of all sizes which has enabled them to grow and offer additional services such as mobile telephony and SIP trunking at an affordable rate. Today, LCRcom is a leading telecommunications solutions provider in the country and, with their competitive SIP trunking service, 3CX customers can enjoy cost savings, flexibility and reliability.
Now you can start using your LCRcom SIP trunk with 3CX in just a few simple steps. Using our pre-configured template along with our step-by-step guide, you can quickly and easily configure your 3CX V15.5 installation with LCRcom's SIP trunk. Just login to the management console and follow the guide to get started.  Please note that to use LCRcom's SIP trunk you must be running 3CX V15.5 SP1 or above. We recommend that you always run the latest version of 3CX in order to ensure ongoing compatibility.
Head over to the configuration guide to begin setup of your LCRcom SIP trunk with 3CX.