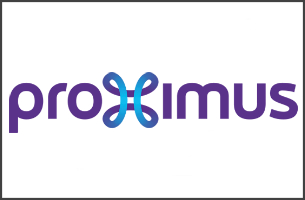 Belgian partners and users now have another new SIP trunk to choose from. We have completed testing Belgium's largest telco Proximus with 3CX 15.5 and the SIP trunk is now available for you to select in the management console.
Previously known as Belgacom, Proximus offers a full range of internet, telephony, mobile and television services to customers all over the country. The company offers a number of business VoIP services, to start 3CX has tested with Proximus' Enterprise VoIP solution.
Customers and resellers can now enjoy easy configuration of Proximus by following the guide that we've put together and by using the pre-configured template that we have developed for use of Proximus with 3CX. Please note that in order to use this SIP trunk, you need to be running 3CX 15.5.
Don't forget the check out the guide on setting up Proximus with 3CX:
Don't forget to leave your comments!