The foundation of many businesses is built upon providing great customer service. Having the right tools to accomplish this is paramount. With that in mind you should be making the most of some of the advanced features that are built in to 3CX Phone System.
3CX Phone System allows you to synchronize contacts from a Microsoft Exchange Server to the 3CX Phone System Phonebook. This will enable extensions to access your company's contacts easily. What's more, when a call is received the number will be matched to a contact enabling you to see who is calling, improving customer service.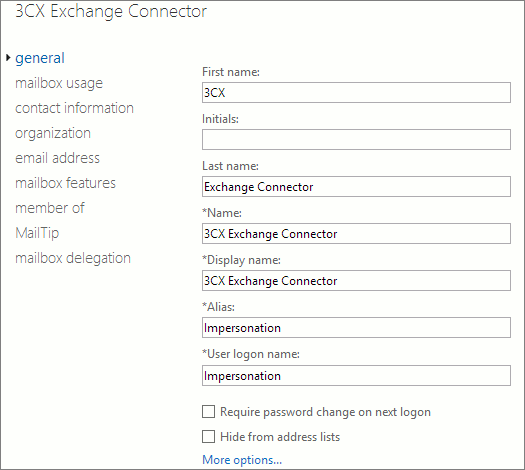 In order to configure Microsoft Exchange Sync for 3CX Phone System, you must first create an impersonated user account on your Exchange server. This will enable 3CX Phone System to perform tasks on the Exchange server using the permissions associated with the impersonated account. In this case the 3CX Phone System will use the impersonated user account to log in to Exchange server and synchronize your Microsoft Exchange contacts with the 3CX Company Phonebook.
To learn how to create an impersonated user account for Microsoft Exchange Server 2013, 2013 SP1 and Office 365 read our guide. When you have created the impersonated user, enable 3CX Company Phonebook synchronization.