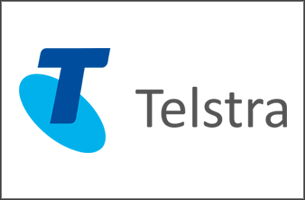 To all of our Australian users, we are proud to announce our latest SIP Trunk integration with Telstra. As Australia's leading telecommunications and technology company, Telstra offers great SIP Trunk capabilities. Telstra's SIP Trunking service is reliable, affordable and scalable regardless of business nature or size.
Telstra's SIP Connect is the SIP Trunking solution for any business from start-ups to large enterprises. It has a wide selection of options catered for Australian businesses. 3CX is all about simplicity, usability and flexibility, and with Telstra's SIP Trunking, you have complete control over the entire service through an easy-to-use online portal.
Telstra, like the other preconfigured templates 3CX offers, is straightforward to integrate into your system. We have created a simple step-by-step guide that you can follow whether you use a standard or enterprise trunk. Simply log in to the management console and follow the guide that relates to your business.
3CX has formally acquired the accreditation from Telstra acknowledging our compliance with their system's compatibility requirements for both SIP and Enterprise Trunking connections.
Note that in order for you to be able to use Telstra as your SIP Trunk with 3CX you must be running 3CX v15.5, Update 5. If you haven't already updated to this latest version read why you should.
Read the standard guide: Telstra – SIP Connect (SIP Trunk)
Read the enterprise guide: Telstra – SIP Connect (Enterprise Trunk)