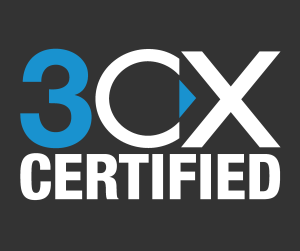 Following the revamp of 3CX Academy, the 3CX Certification Program is now open to end users! Completing the 3CX Certification Program will enable you, as an end user, to take full advantage of the great benefits and features that 3CX Phone System for Windows has to offer. What's more, it is an excellent way to enrich your CV with an additional certification.
Getting Started!
3CX Academy offers new interactive and educational online trainings, using our very own 3CX WebMeeting software. End users can prepare for the 3CX Certification exam through our updated online video tutorials and documentation. In addition, 3CX is holding online training events in the form of webinars, which are hosted by 3CX Technical Trainers, helping you better understand how to manage your 3CX Phone System.
Taking the 3CX Certification exam!
After you have watched our online training videos and read through the documentation, you can register for the 3CX Certification exam here. Please note that you can only take the certification exam once and a re-sit is permitted after 31 days.