New Hotel Maierl Chooses Windows-Based 3CX Phone System to Match its Top Location.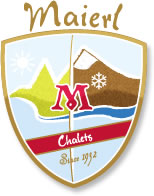 London, UK and Munich, Germany, May 5th 2011 – 3CX, developer of the award-winning Windows VoIP PBX 3CX Phone System, has today announced it has implemented the 3CX Phone System along with the 3CX Hotel Module in the legendary Kitzbühel Ski Resort of Hotel Maierl.
With the Maierl ski resort being visited by ski experts and enthusiasts alike, the hotel required a phone system that could manage its staff and guest communications and save money on the implementation and administration of the system.
The management of the Hotel Maierl turned to 3CX for they realised that the 3CX Phone System was capable of providing the hotel functionality, cost and mobility needed for such a prestigious resort.
"The fact that I could install the 3CX Phone System on the existing Windows Server was a great advantage. Rather than buying a "black box", I could leverage my Windows skills to administer the phone system and greatly reduce the administration time of the PBX. Our staff can actually do basic administration of the PBX via the web interface, reducing the need for outside consultants and giving us flexibility." – Stefan Pfender, CEO of Maier-Alm GmbH
"By utilizing the 3CX Hotel Module, the Hotel Maierl has increased customer satisfaction and also added levels of mobility. Managing extensions can be done in a matter of mouse clicks. 3CX Phone System has played a pivotal role in increasing staff productivity while saving this legendary hotel thousands of Euros." – Nick Galea, 3CX CEO
You can read the case study about the implementation of 3CX Phone System here.
About 3CX
3CX is the developer of 3CX Phone System – an open standard unified communications platform for Windows that works with standard SIP phones and replaces a proprietary PBX. 3CX is more manageable and can deliver substantial cost savings besides increasing productivity. 3CX Phone System for Windows has earned Windows Server Certification and has received numerous awards, including The Windowsnetworking.com Gold Award, the Windows IT Pro magazine 2008 Editor's Best Award and a Best Buy Award by Computer Shopper Magazine. 3CX has offices in the UK, USA, Germany, Cyprus, Malta, Australia and Hong Kong. For more information visit: https://www.3cx.com.