3CX Phone System for Windows allows businesses to connect with Skype users worldwide with its support of Skype Connect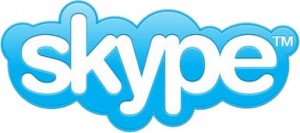 London 27th April 2011 – 3CX, developer of the award-winning 3CX Phone System for Windows, today announced that its internationally used cross-platform communications application has received Skype Connect™ interoperability certification. Businesses of all sizes that are using 3CX Phone System can now communicate more efficiently and economically by directing their outbound calls to mobile phones and landlines around the world through Skype. It will also allow those companies to receive inbound calls from their clients, partners and suppliers who are Skype users.
"By utilizing Skype Connect, businesses running a 3CX Phone System can allow customers, partners and employees to call them. Click & Call buttons on a company's Web site can make it quick and easy for customers to reach out and buy – thereby increasing sales." – Nick Galea, CEO, 3CX.
Businesses of all sizes are looking for ways to reduce their communications costs. Skype Connect™ delivers an offering to business customers that can interoperate with existing SIP enabled PBX or UC systems. Skype Connect integrates easily with a business' 3CX Phone System, enabling employees to use Skype to make outbound calls to landlines or mobile phones at Skype's standard calling rates. In addition, through the separate purchase of Skype's online numbers, a company can receive inbound calls via Skype from business contacts and customers calling from landlines and mobile phones.
Customers can also call a business by using Skype's Click & Call feature. By adding a Click & Call button to a company's Web site, email and other online promotions, customers using Skype can call with just a click of a button, making the business easier to reach, as well as providing a free communication between your business and your customers. All Skype calls being received in 3CX Phone System via the Click & Call button will be handled like any other call, which means call queuing, transferring of calls, making use of the digital receptionist and additional features available with 3CX Phone System can reduce the barriers to communicating with your business and help increase sales, as your business will be far more accessible to potential and existing customers.
3CX Phone System can help improve employee productivity since users can take advantage of Skype Connect™ to call around the world, while also taking full advantage of the additional key features of 3CX Phone System, such as call switching, routing, queuing, call recording and more.
If you would like to learn how to configure Skype Connect with 3CX Phone System, read this tutorial.
About 3CX (www.3cx.com)
3CX is the developer of the 3CX Phone System, an open standard unified communications platform for Windows that works with standard SIP phones and replaces any proprietary PBX. The 3CX Phone System is more manageable than standard PBX systems and delivers substantial cost savings while increasing productivity. Some of the world's leading companies and organizations use the 3CX Phone System, including Boeing, the Caterham F1 Team, Intercontinental Hotels & Resorts, Harley Davidson, and MIT.
3CX was named a CRN Emerging Vendor in 2011 and 2012 and has been awarded CRN's 5-Star Partner Program rating in 2013. 3CX has also been awarded Windows Server Certification and won the Windowsnetworking.com Gold Award, the Windows IT Pro 2008 Editor's Best Award and a Best Buy Award from Computer Shopper. 3CX has offices in Australia, Cyprus, Germany, Hong Kong, Malta, South Africa, the UK and the U.S. Visit us at: https://www.3cx.com, and on Facebook at: http://www.facebook.com/3CX/.
About Skype
Skype is not a replacement for traditional telephone services and cannot be used for emergency calling. Skype Connect is meant to complement existing traditional telephone services used with a corporate PBX, not as a stand-alone solution. Skype Connect users need to ensure all calls to emergency services are terminated through traditional fixed line telephone services, connected to the local exchange, or through other emergency calling capable telephone services.
Skype, associated trademarks and logos and the "S" symbol are trademarks of Skype Limited.