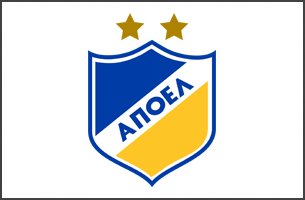 LONDON, UK, 18th SEPTEMBER 2018 – 3CX, developer of the next-generation software-based Unified Communications system, is pleased to announce that Cypriot football club, APOEL FC, has successfully completed the deployment of its award-winning IP PBX solution at their headquarters in Nicosia. Founded in 1926, the club is one of the biggest in the Cypriot league and a frequent participant in the UEFA Champions League.
With a mobile team and staff members regularly travelling around the island and abroad, it was imperative for the club's phone system to enable consistent and reliable communication no matter where they were. The outdated VoiceTel system that APOEL FC was used to was unable to provide the mobility features to facilitate an increasingly mobile team and with monthly maintenance costs of over €200, Head of Communications Nektarios Petevinos knew it was time for an upgrade.
"Switching to 3CX has assisted our company in better communication with all our employees with remote extensions, and overall customer satisfaction has increased since everyone can now be easily reached through 3CX." – Nektarios Petevinos, Head of Communications for APOEL FC
With 3CX, Nektarios was pleased to see that the team had access to all of the features they needed in one solution and the ability to make video calls has allowed them to take part in important meetings with employees dispersed across the island. What's more, in working with 3CX Platinum Partner S.P.A Data4u, the club was able to have their new phone system up and running in a matter of hours.
Find out more about the benefits that APOEL FC has seen after the switch to 3CX in the complete case study. 
About 3CX (www.3cx.com)
3CX is a 100% channel company and is the developer of a software-based and open standards IP PBX which innovates communications and replaces proprietary PBXs. 3CX cuts telco costs and boosts company productivity and mobility.
With integrated WebRTC web conferencing, softphones for Mac and Windows and smartphone clients for Android, iOS and Windows phones, 3CX offers companies a complete Unified Communications package out of the box.
250,000 customers worldwide use 3CX including Boeing, McDonalds, Hugo Boss, Ramada Plaza Antwerp, Harley Davidson, Wilson Sporting Goods and Pepsi. Maintaining its global presence, 3CX has offices in the U.S., U.K., Germany, South Africa, Russia and Australia. Visit 3CX on Facebook, Twitter and on Google+.
About S.P.A Data4u (www.data4u.com.cy)
S.P.A Data4u Ltd is an IT corporate services and support company specializing in 3CX installations all over Cyprus. Contact us to get your own tailor made 3CX solutions, with a range of supported hardware and full 3CX features implemented installations, and of course after sales services.