3LOG now enjoys seamless mobile integration and Unified Communications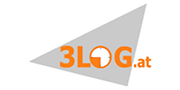 LONDON and VIENNA, 06 March 2013 — 3CX, developer of the award-winning Windows VoIP PBX 3CX Phone System, today announced the successful installation and operation of 3CX Phone System at 3LOG Premium Logistics GmbH, which has since seen its annual telephony costs driven down by 80%.
3LOG was using an Asterisk®* PBX, which was difficult to manage and required expensive third-party PBX specialist support. The company needed a PBX that tracked calls from customers and partners, and that made it possible for management to travel worldwide whilst taking their office extensions with them. 3LOG also required a phone system that was compatible with Windows, one that would bring all of the benefits of Unified Communications to the company. The company chose 3CX Phone System, the only Windows-based VoIP PBX on the DACH market that provides users with the seamless mobile integration of devices with the PBX, meaning the 3LOG staff could make and receive office calls directly from their iPhone and Android smartphones. Furthermore, 3CX Phone System provides advanced professional call center features, Unified Communications, and German-language prompts, making it the optimal solution for SMEs such as 3LOG, and for larger organizations.
3CX Partner headOn, a Vienna IT company specializing in B2B telephony solutions, completed the installation and configuration quickly, without any disruption to 3LOG operations.
Thanks to 3CX Phone System, 3LOG never misses a call and now enjoys a suite of premium call center features at a fraction of the price charged by traditional call centers. When calls are received, if they aren't taken immediately, 3CX Phone System places them in a queue and alerts 3LOG employees to priority calls and how long callers have been waiting. If a call can't be taken and is routed to voicemail, the agent or employee receives an email notification. Even if a caller hangs up whilst in a queue, the caller keeps their position in the queue.
Staff members that are on the road or working from home can see the presence of their colleagues and answer or transfer calls as if they were in the office. 3LOG employees also have the option of using their iPhone or Android phones as their office extension wherever they are in the world, via WiFi or 3G.
As a result of moving to 3CX Phone System, 3LOG is now saving 80% per year on its overall telephony costs! Managing 3CX Phone System is so simple that 3LOG's CEO does it himself.
3CX Phone System has helped us improve our customer service tremendously. We also appreciate the call reporting function, as it's very easy to get an overview of our call records. 3CX Phone System is a very flexible and reliable phone solution, and the features are more than enough for us. With the online interfaces, we get all system functions everywhere! We have also received extraordinary support from headOn. –  Thomas Kopp, CEO, 3LOG
3CX Phone System is the best way to get your inbound and outbound calls from point A to point B at the lowest price. Want to drive down your telecommunications costs, give your organization call center features and Unified Communications, and seamless mobile integration? Deliver 3CX Phone System to your enterprise today.
From the outset, 3CX has been committed to the DACH market – as soon as we developed 3CX Phone System, we created a version with German prompts. After the successful installation of 3CX Phone System at Chip One Exchange headquarters in Neu-Isenburg in 2012, our largest installation to date and a global bridged VoIP PBX, our success at 3LOG proves we are the perfect telecommunications solution for SMEs and for large companies and institutions across the region. We intend to continue to build market share in all of the DACH countries and throughout Central and Eastern Europe. – Marcus Kogel, Channel Manager, 3CX DACH
Relevant Links
Looking East: 3CX Announces New Office in Poland
About 3CX
3CX is the developer of 3CX Phone System, an open standard unified communications platform, an open standard unified communications platform for Windows that works with standard SIP phones and replaces any proprietary PBX. 3CX Phone System is more manageable than standard PBX systems and delivers substantial cost savings while increasing productivity. Some of the world's leading companies and organizations use 3CX Phone System, including Boeing, the Caterham F1 Team, MIT, Ohio State University and RE/MAX.
3CX was named a CRN Emerging Vendor in 2011 and 2012 and has been awarded Windows Server Certification – the company has also won the Windowsnetworking.com Gold Award, the Windows IT Pro 2008 Editor's Best Award and a Best Buy Award from Computer Shopper. 3CX has offices in Australia, Cyprus, Germany, Hong Kong, Malta, South Africa, the UK and the U.S. Please visit our website https://www.3cx.com.
About headON
Founded in January 2003 in Vienna, Austria, headOn Communications specializes in Unified Communications and innovative telephone systems for business. The company has installed more than 40,000 VoIP terminals in Austria alone and is the leading provider of Jabra headset solutions in Austria. Since 2009, headOn has also supplied security solutions to corporations and institutions. For more information, please visit the headOn website, Facebook page and YouTube channel.
* Asterisk® is a Registered Trademark of Sangoma Technologies. This trademark is not affiliated with 3CX, its products, or its websites. Sangoma Technologies is not the source of, and does not sponsor or endorse, the products/services promoted here. 3CX is not associated with or sponsored by Sangoma Technologies. All product and company names are trademarks™ or registered® trademarks of their respective holders. Use of them does not imply any affiliation with or endorsement by them.Click edit button to change this text.