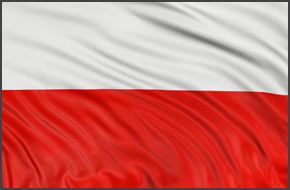 3CX aims to take a significant share of the Polish VoIP PBX market
LONDON and WARSAW, POLAND, 13 February 2013 – 3CX, developer of the award-winning Windows VoIP PBX 3CX Phone System, today announced it has opened a new office in Warsaw to increase the number of 3CX Partners in Poland and to support new and current partners with regular training and Polish-language marketing. 3CX Phone System is now available with Polish-language prompts to better serve 3CX Partners and end-users in Poland.
3CX has expanded globally and now operates in key economic centers, including Atlanta, London, Hong Kong, Moscow, Munich and Cape Town and, with offices in Malta and Cyprus, has established itself as a significant provider of VoIP PBX solutions to the MENA market. 3CX continues to develop opportunities in both mature and emerging economies, and its new Warsaw office represents its commitment to the growing demand for VoIP telecommunications in Eastern Europe.  The ongoing expansion of the 3CX global footprint is part of the 3CX strategy to bring 3CX Phone System to larger corporations and institutions worldwide. Recent wins for 3CX Phone System include Harley Davidson, Intercontinental Hotels & Resorts and Turkish Airlines.
The presence of 3CX in Poland empowers and supports all 3CX Distributors and Partners to take full advantage of the growing VoIP opportunities in the Polish market and provides them with full technical and sales support. 3CX will leverage its new Warsaw office to significantly increase the number of its Polish Partners by year-end 2013.
A number of organisations in Poland have successfully deployed 3CX Phone System, including Kozminski University, which the Financial Times described as the "best business school in Central and Eastern Europe." Kozminski replaced its outdated Siemens PBX with 3CX Phone System, a modern, scalable, Windows-based VoIP PBX, and the university is now saving more than €20,000 in annual telephony maintenance costs.
Supporting Quotes
Marcin Walter, Country Manager, 3CX Poland
"3CX Phone System is a mature, stable VoIP PBX with great functionality at a great price, and it's time for us to build a significant position in the Polish market. Polish SMEs and institutions deserve a quality alternative to expensive PBX's like Alcatel, Avaya, Cisco and Siemens. We see incredible potential in Poland, and we have opened our Warsaw office to better serve our customers and partners across the country."

Stephen Corrigan, Sales Director for 3CX
"Poland, home to 38 million people, is one of Europe's largest markets and has been the best growth performer within the OECD through the global economic downturn. We are planning an aggressive push into the Polish market, and our new office in Warsaw will provide us with a base for this endeavor, and enable us to give superlative support to our resellers and customers."
3CX Polska Sp. z o.o.
ul. Powstańców 72G
05-091 Ząbki
(T) +48 22 292 5630
(M) +48 608 653 556
info@3cx.pl
http://www.3cx.pl
About 3CX
3CX is the developer of the award-winning Windows VoIP PBX 3CX Phone System, an open standard Unified Communications platform that works with standard SIP phones and VoIP gateways to help any organization break free from costly, outdated hardware-based proprietary phone systems. 3CX Phone System brings mobility and a rich set of call center features to any enterprise and reduces overall telephony expenses by as much as 50 percent.
Some of the world's leading companies and organizations use 3CX Phone System, including Boeing, the Caterham F1 Team, Harley Davidson, InterContinental Hotels & Resorts, MIT and Turkish Airlines. 3CX was named a CRN Emerging Vendor in 2011 and 2012 and has been awarded Windows Server Certification – the company has also won the Windowsnetworking.com Gold Award, the Windows IT Pro 2008 Editor's Best Award and a Best Buy Award from Computer Shopper. 3CX has offices in Australia, Cyprus, Germany, Hong Kong, Japan, Malta, Poland, South Africa, the UK and the USA. Please visit our website for complete information about 3CX Phone System, and 'Like' our Facebook page.