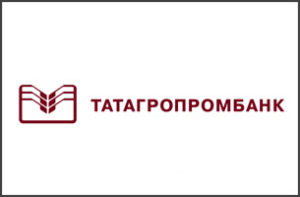 LONDON, UK and KAZAN, RUSSIA – 3 SEPTEMBER 2016 – 3CX, developer of the next-generation software-based Unified Communications System, has enabled Russian Tatagroprombank to bridge remote offices, cut communications costs, improve call quality and to implement mobility.
Full-Scale Unified Communications
To keep pace with the bank's rapid growth, Head of ICT Larionov Denis wanted to get all of the bank's offices on a single system. He also wanted to reduce calling costs, and improve voice quality. And, to raise productivity, he wanted to gear up to Unified Communications.
Denis chose 3CX Pro Edition,  working with Moscow-based 3CX Partner Delovoy Razgovor which immediately put all of the bank's divisions on a single address space, slashed the phone bill with least-cost routing, and provided complete mobility with softphone and smartphone clients offering chat, messaging and web conferencing from anywhere for up to 25 participants.
Head of ICT Larionov Denis said:
"3CX was the best solution on the market, one that achieved all of our objectives. It provides great value. Our bank is already seeing a boost in productivity thanks to 3CX, which is enabling increased collaboration. 3CX offers a perfect balance of price and quality."
Read the complete case study to find out how Tatagroprombank cut calling costs, bridged remote offices and achieved complete mobility  with 3CX.
About 3CX (www.3cx.com)
3CX is a 100% channel company and is the developer of a software-based and open standards IP PBX which innovates communications and replaces proprietary PBXs. 3CX cuts telco costs and boosts company productivity and mobility.
With integrated WebRTC web conferencing, softphones for Mac and Windows and smartphone clients for Android, iOS and Windows phones, 3CX offers companies a complete Unified Communications package out of the box.
250,000 customers worldwide use 3CX including Boeing, McDonalds, Hugo Boss, Ramada Plaza Antwerp, Harley Davidson, Wilson Sporting Goods and Pepsi. Maintaining its global presence, 3CX has offices in the U.S., U.K., Germany, South Africa, Russia and Australia. Visit 3CX on Facebook, Twitter and on Google+.
About Delovoy Razgovor (http://razgovor.biz/)
Delovoy Razgovor ("Business Talk") focuses on supporting, configuring and selling 3CX IP-PBX, as well as the accompanying SIP- equipment. The Company in its activity has no geographical localization and is actively working with all the cities of Russia and Kazakhstan . From a number of cities you can call us direct on phone: 7 ( 499 ) 350-48-68 – Moscow, 7 ( 727 ) 349-34-24 – Kazakhstan , 7 ( 342 ) 270-14-41 – Perm , 7 ( 861 ) 23-88-570 – Krasnodar , 7 ( 862 ) 225-74-10 – Sochi , 7 ( 863 ) 303-40-33 – Rostov- on-Don , 7 ( 8652 ) 20-65-25 – Stavropol , 7 (8692) 777-900 – Sevastopol , 7 (3652) 777-900 – Simferopol , 7 (3654) 777-900 – Yalta.