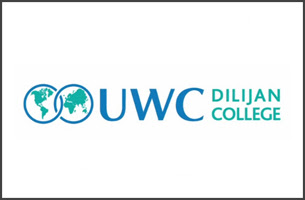 LONDON, UK AND TAVUSH, ARMENIA – 10 AUGUST 2016 – 3CX, developer of next-generation software-based Unified Communications Solution, has enabled the Tavush, Armenia-based Dilijan College to cut calling costs, and to step up to Unified Communications.
Increased Mobility and Productivity
United World College Dilijan, with its international student body, was spending too much on communications, and wanted to provide mobility and increased collaboration for its employees.
Head of IT Department Levon Asoyan, and Procurement Specialist Levon Demirchyan chose 3CX, and set to work with Yerevan-based 3CX Partner IT Support.
3CX installed rapidly on the college's existing software and hardware: Calling costs were drastically reduced with IP Telephony, and international calls joined the PSTN at the lowest possible charge.
Unified Communications supported total mobility and increased collaboration, as workers shared documents and screens online. All of this boosted productivity at the educational institution.
Head of IT Department Levon Asoyan said:

"3CX provides a terrific step up. 3CX is easy to use, cost-effective and rich in features. 3CX's user-friendly interface helped promote adoption of Unified Communications."
Read the complete case study to find out how UWC Dilijan College cut calling costs with IP Telephony, and stepped up to Unified Communications with 3CX.
About 3CX (www.3cx.com)
3CX is a 100% channel company and is the developer of a software-based and open standards IP PBX which innovates communications and replaces proprietary PBXs. 3CX cuts telco costs and boosts company productivity and mobility.
With integrated WebRTC web conferencing, softphones for Mac and Windows and smartphone clients for Android, iOS and Windows phones, 3CX offers companies a complete Unified Communications package out of the box.
250,000 customers worldwide use 3CX including Boeing, McDonalds, Hugo Boss, Ramada Plaza Antwerp, Harley Davidson, Wilson Sporting Goods and Pepsi. Maintaining its global presence, 3CX has offices in the U.S., U.K., Germany, South Africa, Russia and Australia. Visit 3CX on Facebook, Twitter and on Google+.
About IT Support (http://itsupport.am/)
"IT Support" LLC is a company specialized in providing professional IT services and resources. Our specialists have long-term IT experience, particularly, in designing and installing a wide spectrum of IT systems.