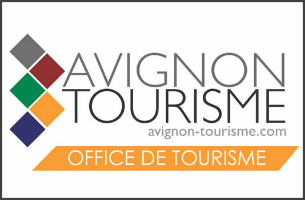 LONDON, UK, 29 January 2018 – 3CX, developer of the next-generation software-based Unified Communications system, announces that the tourism office for the French city of Avignon, Avignon Tourisme, has successfully rolled out 3CX's VoIP PBX solution amongst its main office and additional sites. Avignon is a popular destination for travellers wishing to visit a number of significant historical French landmarks and buildings including that of the Popes' Palace and the Bridge of Avignon and is registered as a UNESCO World Heritage site.
As a popular tourist destination, and with several sites to manage, the tourism office required a communications solution that would enable them to carry out their many tasks around the city efficiently as well as cater to the needs of the visiting tourists. With a workforce constantly changing with the seasons, Avignon Tourisme was in need of a flexible solution that would also be low-cost to implement and allow the organization to save money on telco and maintenance costs. After looking into various other PBX solutions, Avignon Tourisme landed on 3CX.
"Prior to 3CX, we had one PBX per establishment. Our previous system was not adapted to the new uses of telephony and was too expensive in operation." – Pascal Borel, Spokesperson, Avignon Tourisme
In moving to 3CX Avignon Tourisme was able to experience the benefits of a centralized phone system, in turn streamlining their communications and enabling better mobility for employees.
Find out more about Avignon Tourisme's success with 3CX in the complete case study.
About 3CX (www.3cx.com)
3CX is a 100% channel company and is the developer of a software-based and open standards IP PBX which innovates communications and replaces proprietary PBXs. 3CX cuts telco costs and boosts company productivity and mobility.
With integrated WebRTC web conferencing, softphones for Mac and Windows and smartphone clients for Android, iOS and Windows phones, 3CX offers companies a complete Unified Communications package out of the box.
250,000 customers worldwide use 3CX including Boeing, McDonalds, Hugo Boss, Ramada Plaza Antwerp, Harley Davidson, Wilson Sporting Goods and Pepsi. Maintaining its global presence, 3CX has offices in the U.S., U.K., Germany, South Africa, Russia and Australia. Visit 3CX on Facebook, Twitter and on Google+.
About Digito (www.digito.fr)
Founded in 1990, the company DIGITO has first specialized in the installation of IT infrastructures for regional SMBs. In order to respond to the needs of our customers and to remain technologically coherent, we quickly expanded our services to technologies related to IP networking (IP telephony, security alarms and access control over IP, video surveillance).