3CX Phone System improves employee productivity, increases staff mobility.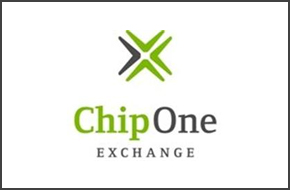 NEU-ISENBURG, Germany and MUNICH, 10 December 2012 – 3CX, developer of the award winning Windows VoIP PBX 3CX Phone System, today announced that Chip One Exchange (Chip One), a worldwide exchange company and stocking distributor of electronic components, has installed 3CX Phone System and the 3CX Call Center Module at its offices in Neu-Isenburg, Germany, China, Hong Kong and the USA. In the first quarter of 2013, Chip One will install 3CX Phone System at its offices in India and the Philippines.
Chip One decided to abandon its Siemens HiPath 5000, a hardware PBX, for a reliable software-based phone system that was easy to manage. 3CX Phone System is based on Windows, so there was no need for the company to purchase special hardware. Management was also excited about the 3CX Call Center Module, which provides professional call center features at a fraction of the cost of a hardware equivalent. ISP-EURONET of Steinbach installed 3CX Phone System at Chip One – the entire project was completed quickly and without any disruption to daily operations.
Since the installation of 3CX Phone System, Chip One has seen its telephony costs reduced by 50 percent. Inter-office calls are now treated as internal calls, so employees in the U.S. office, for example, can call the Germany office for free. They can also route calls through the Germany PBX and pay local rates to call a German number.
3CX Phone System includes 3CX MyPhone, which enables Chip One employees to "see" if other employees are on a call, what queues they are in, etc. They can answer incoming calls from any office, share phone lines across multiple locations, transfer calls between offices and host and manage conference calls. Most Chip One employees no longer need hard phones, as they now use 3CXPhone for Windows, a free Windows softphone, while 3CXPhone for Android and 3CXPhone for iPhone allow users to travel with their extensions.
"The implementation of 3CX Phone System in our company has improved the efficiency and communications between our branches worldwide and has cut down our call costs significantly," said Volkan Sanverdi, CFO of Chip One. "It gave us several new features which enabled us to overhaul and improve our inter-branch communication. Utilizing its trunking and advanced call routing features, we were able to lower our telephony cost by about a four-figure sum per month. With 3CX Phone System, we can provide a greater level of service to our customers."
The complete 3CX Phone System Chip One case study is available here.
About 3CX
3CX is the developer of 3CX Phone System, an open standard unified communications platform for Windows that works with standard SIP phones and replaces any proprietary PBX. 3CX Phone System is more manageable than standard PBX systems and delivers substantial cost savings while increasing productivity. Some of the world's leading companies and organizations use 3CX Phone System, including Boeing, the Caterham F1 Team, MIT, Ohio State University and RE/MAX.
3CX was named a CRN Emerging Vendor in 2011 and 2012 and has been awarded Windows Server Certification – the company has also won the Windowsnetworking.com Gold Award, the Windows IT Pro 2008 Editor's Best Award and a Best Buy Award from Computer Shopper. 3CX has offices in Australia, Cyprus, Germany, Hong Kong, Malta, South Africa, the UK and the U.S. Please visit our website and 'Like' our Facebook page.