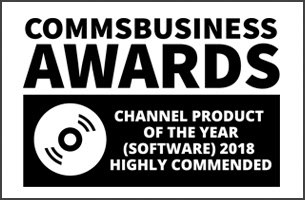 The Comms Business Awards took place this past June in London. It was a who's who of the UK telecom industry and 3CX received special recognition. The purpose of the awards is to shine a light on the companies that are innovating the channel industry and making progressive strides to a more fruitful partnership between companies and channel partners.
3CX is happy to announce that we have been recognized in two distinct categories by the adjudication panel. One of the "highly commended" recognitions was for the 3CX channel product offering. 3CX's UC software is always being updated and improved to ensure our partners have the best features for their customers and to be recognized for that makes us very proud. We work hard to produce a UC feature set that offers complete solutions for a wide variety of industries from education to hospitality. Our partners are able to specialize in their respective markets and customize 3CX software to fit the exact needs of their customers. We are confident in the quality of services we provide to our valued channel partners and to receive recognition as one of the best is a great honour.
Comms Business is the UK's leading media source for the ICT Channel. Their monthly magazine, weekly e-newsletter and daily updated website all bring in thousands of voices from across the industry. They are showcasing the best in communications innovation and are innovating themselves as well by now offering features like live streaming of events. An innovative media outlet for the channel market, which is all the better to be recognized for 3CX's innovation.