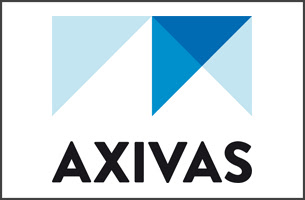 LONDON, UK, 03 MARCH, 2016 – 3CX, developer of next generation software-based PBX 3CX Phone System announces that Axivas, a leading provider of marketing and sales services, has successfully deployed the 3CX Pro Edition.
 A consultancy business that depends on high quality communication with both clients and among its large staff of experts, Axivas needed greater flexibility, greater versatility,  lower communications costs, as well as improved call center functionality.
Migrating to High-Performance, Multi-feature PBX
Axivas achieved all its objectives with the 3CX Pro Edition. 3CX's low-cost routing enabled massive call cost reduction at Axivas. Call management covering all of the company's locations was simplified, thanks to 3CX easy-to-use routing controls, and the Visual Application Designer enabled Axivas to design routing for callers to directly reach the person they wished to speak to.
Unified Communications enabled employees to become completely mobile, but to always remain in touch.The company also saw an extensive improvement in administration, thanks to the powerful 3CX monitoring and reporting functions.
Axivas CIO Jörg Schwarz commented.

"With the implementation of 3CX we were able to replace the traditional and costly Siemens system fast and easy. The seamless migration was realized successfully with no losses. And the new system is high-performance, cost-efficient, professional yet uncomplicated" said Axivas CIO JörgSchwartz.
3CX Platinum Partners ISP-Euronet and headON were able to complete the installation very rapidly, and without any loss of uptime for Axivas.
Read the complete case study to find out how Axivas took full advantage of the 3CX Pro Contact Center PBX and the benefits they experienced from it.
About 3CX (www.3cx.com)
3CX is a 100% channel company and is the developer of 3CX Phone System, a software-based and open standards IP PBX which innovates communications and replaces proprietary PBXs. 3CX Phone System cuts telco costs and boosts company productivity and mobility.
With integrated WebRTC web conferencing, softphones for Mac and Windows and smartphone clients for Android, iOS and Windows phones; 3CX Phone System offers companies a complete Unified Communications package out of the box.
30,000 customers worldwide use 3CX including Boeing, McDonalds, Hugo Boss, Ramada Plaza Antwerp, Harley Davidson, Wilson Sporting Goods and Pepsi. Maintaining its global presence, 3CX has offices in the U.S., U.K., Germany, Hong Kong, South Africa, Russia and Australia. Visit 3CX on Facebook, Twitter and on Google+.
About ISP-Euronet (https://www.headon.store/)
Since 1993 EURONET develops customized software solutions for commercial Internet use. We specialize in Voice over IP (VoIP) products, online payment systems and Software as a Service (SaaS). We develop solutions based on need and usage.