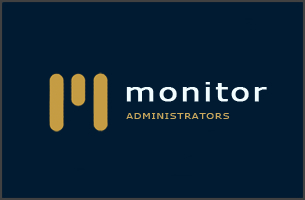 LONDON, UK, 22 December 2017 – 3CX, developer of the next-generation software-based Unified Communications system, is pleased to announce the successful deployment of its popular VoIP PBX system at the headquarters of South African company, Monitor Administrators. Monitor Administrators has been offering administrative and risk assessment support services to help streamline the back-end of insurance brokerages in the country for over 15 years.
With around 100 employees and clients based across the continent, Monitor's legacy PBX was unable to cope with the demands placed upon it to keep the company's communications up to scratch. With a lack of features, their outdated system was not assisting the company to grow in the way that I.T. Manager, Jordan Daniel, desired. Monitor was in need of a solution that could reduce maintenance and management of the system as well as increase flexibility when it came to the setup of their PBX. Daniel turned to 3CX to address these needs.
"Under our previous system, we were experiencing inexplicable SIP related issues with RFOs that, frankly, made no sense. We wanted to find a solution that would give us freedom from complex maintenance and management, fewer vendor restrictions on SIP phones and license allocation. With 3CX, we have gotten that freedom—in cost, management, and maintenance. This will allow us to provide better service and give us the flexibility we need to stay agile and grow in our fast-paced industry" – Jordan Daniel, IT Manager, Monitor Administrators
Monitor Administrators was able to carry out the hassle-free deployment by working with 3CX partner, 3C Technology. 3C Technology effortlessly deployed the new system in a matter of hours without causing any operational disruption.
Find out more about Monitor's success with 3CX in the complete case study. 
About 3CX (www.3cx.com)
3CX is a 100% channel company and is the developer of a software-based and open standards IP PBX which innovates communications and replaces proprietary PBXs. 3CX cuts telco costs and boosts company productivity and mobility.
With integrated WebRTC web conferencing, softphones for Mac and Windows and smartphone clients for Android, iOS and Windows phones, 3CX offers companies a complete Unified Communications package out of the box.
250,000 customers worldwide use 3CX including Boeing, McDonalds, Hugo Boss, Ramada Plaza Antwerp, Harley Davidson, Wilson Sporting Goods and Pepsi. Maintaining its global presence, 3CX has offices in the U.S., U.K., Germany, South Africa, Russia and Australia. Visit 3CX on Facebook, Twitter and on Google+.
About 3C Technology (www.3ctechnology.co.za)
Konica Minolta KZN, a leading Konica Minolta Distributor and Service Centre in Kwazulu Natal and South Africa was formed in 1996, by Andre Joubert & Steve Cooper. Konica Minolta KZN expanded into the Information Communication Technology (ICT) Sector and in 2012 rebranded as 3C TECHNOLOGY. Providing Full Turnkey Solutions, 3C Technology seamlessly integrates technology with state of the art of equipment to minimize environment impact and increase productivity thereby making technology an asset in your business. Customer Satisfaction & Commitment is critical to us and our hands on approach through our Technical Support Teams provides for guaranteed Optimal Service Levels and Standards by 3C Technology.